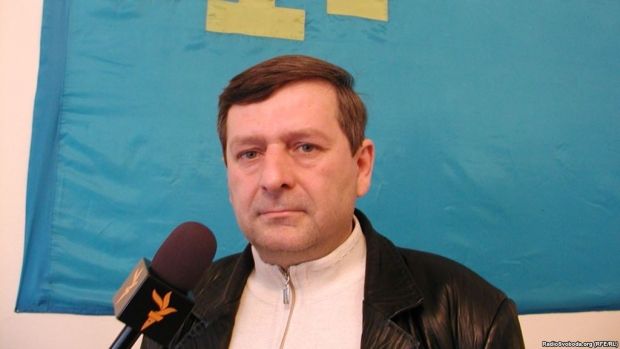 Photo from Radio Liberty
The participants in the September 13 rally on Independence Square held portraits of Chiygoz and banners calling for his release, RFE/RL wrote.
Read alsoU.S. State Dep. condemns conviction of Crimean Tatar Mejlis memberThe demonstration brought together representatives of civil rights organizations, human rights activists, and members of the Crimean Tatar community, such as government minister Emine Dzheppar. It also included politicians, such as former Ukrainian Prime Minister Yulia Tymoshenko.
The event was organized by Refat Chubarov, chairman of the Crimean Tatars' self-governing body, the Mejlis. He has resided in Kyiv since 2014 when Russia-imposed authorities in Crimea banned him from entering the occupied region.