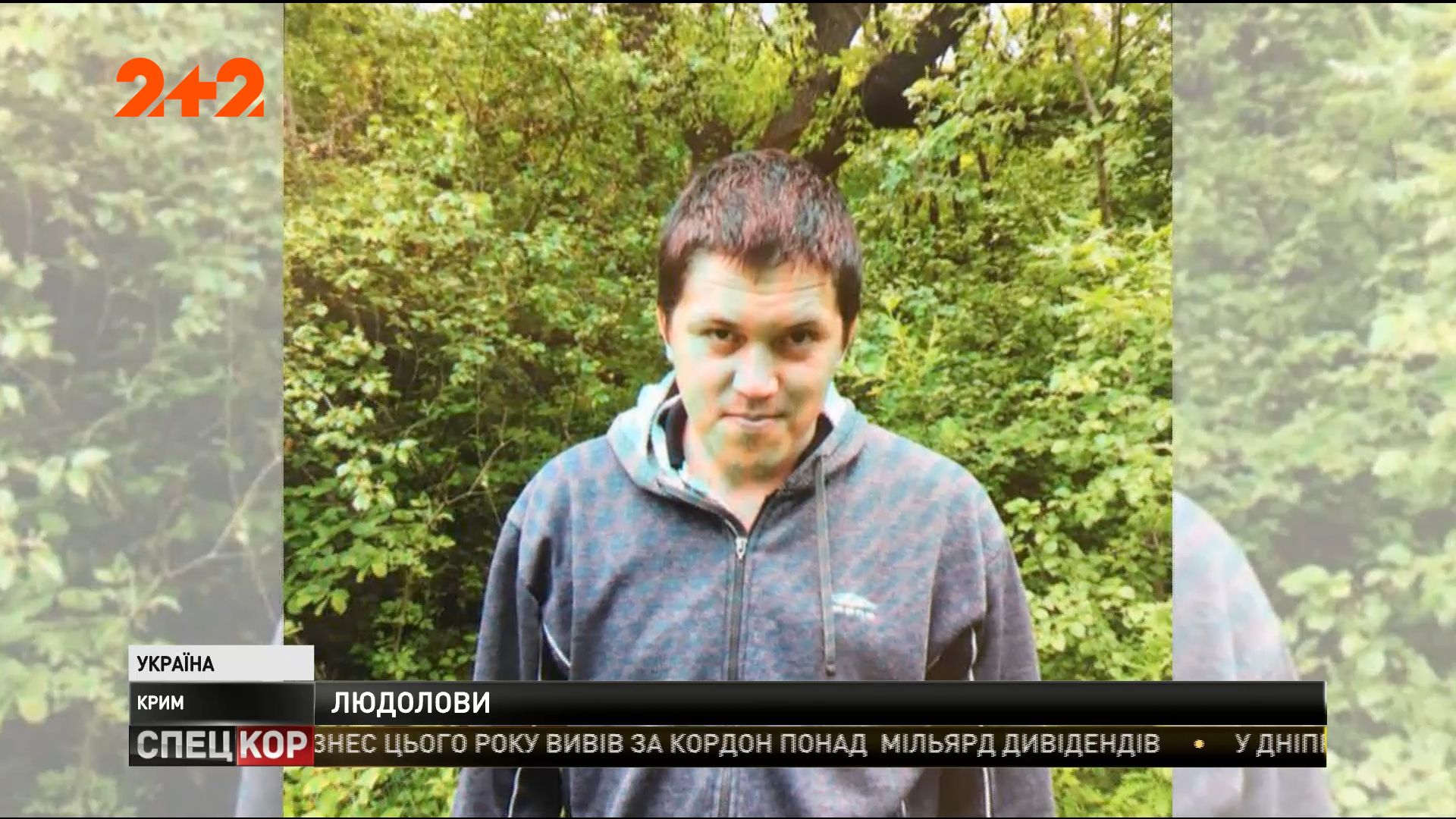 Screenshot
It remains unclear what this latest FSB abduction was intended to achieve, but Paralamov is now recovering from the beating, electric shocks and other forms of torture he was subjected to before being abandoned at a coach station in Simferopol, KHPG reports.
As reported, the young father of four small children was seized after men in masks turned up at the family home in the early hours of Wednesday, September 13, and carried out what they called "an inspection".
Paralamov was taken away and throughout Wednesday every police and FSB office in Crimea denied any knowledge of his whereabouts. Lawyer Mammet Mambetov reported late in the evening that he had been told that Paralamov was "alive and sound". 
Read alsoRally held in Kyiv to support jailed Crimean Tatar leader – mediaThe search for the missing man intensified Thursday morning, and a Nizhnegorsk police officer, citing the FSB, told the concerned crowd that Paralamov was at the FSB's office in Simferopol, being questioned. 
Thus, it was claimed without a shred of credibility, that after Paralamov had been released on 16.00 on Wednesday afternoon, but had allegedly reported to the FSB office 'voluntarily' "to add something to his explanation". The lawyer was not allowed to visit his client.
In another lawless act, the FSB later dumped Paralamov at the coach station Vostochnaya, from where he was discovered in a terrible state.  He was admitted to hospital barely able to walk and speech-impeded 
The man has later spoken up about the torture he had been subjected to. He had a bag over his head from the early evening on Wednesday, until around 13:00 on Thursday. Operatives dealt blows to his body and also took down his trousers and delivered electric shocks through the rods they had taped to his body.
Two 'doctors' were also clearly implicated in this torture.  He was given an injection at one point, and to this moment has no idea what has been injected.  Then a female doctor turned up to check on him, claimed he was "pretending and lying", and left.  They then taped him again, with a belt around his head and set to pulling him.
Read alsoDzhemilev speaks about invaders' ways to intimidate locals in occupied CrimeaThe pain was obviously intolerable, but Paralamov still has to force out the words that he signed the papers they gave him where he gave false testimony against himself and other individuals.  
It should be stressed that any such 'testimony' was obtained by men who had not identified themselves, nor drawn up any protocol of detention, and who had at no time informed Paralamov that he was under suspicion.  
Refat Chubarov, Head of the Crimean Tatar Mejlis, writes that the young man's family and other Crimean Tatars are convinced that had this flagrant abduction not gained so much publicity, Renat Paralamov would have been found dead, as has been the case with other abducted Crimean Tatars.
At very least 15 Crimeans, most Crimean Tatar, have gone missing without a trace under Russian occupation. 
The lack of any effort by the occupation "government" to find the men and especially strange behavior by "authorities" following the abduction of Ervin Ibragimov, a member of the World Congress of Crimean Tatars can only strengthen the suspicion that the occupation authorities know exactly who was behind Ibragimov's abduction.