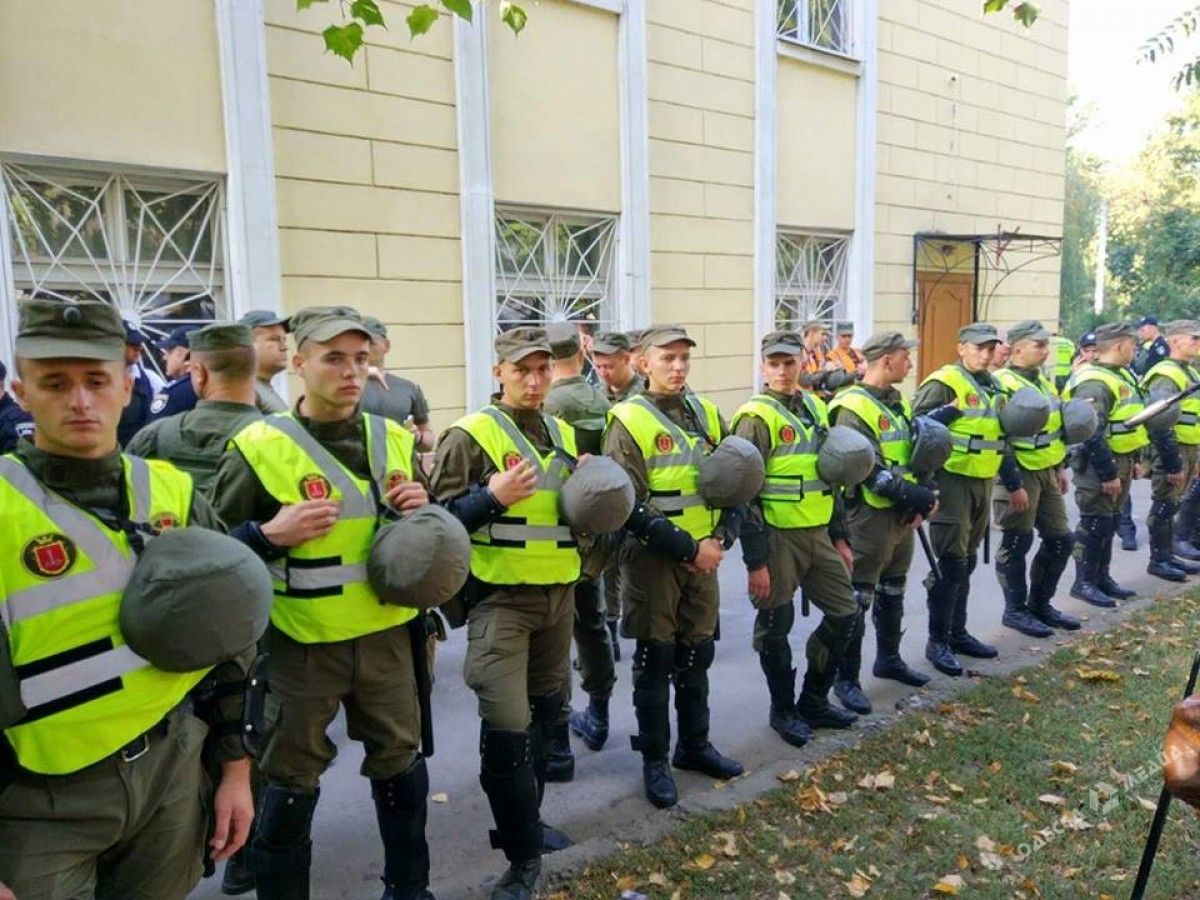 odessamedia.net
According to the report, the judges have by September 5 examined all evidence provided by the parties to the criminal proceedings, as well as considered all applications.
"The verdict is scheduled for release on Monday, September 18," the press service said in a statement.
As UNIAN reported earlier, the prosecutor's office required up to 15 years in prison for the defendants in the case of mass riots in Odesa on May 2, 2014.
According to the prosecution, the guilt of the defendants has been fully proved, based on the testimony of victims and eyewitnesses, as well as video footage and expert opinions. Thus, the representatives of the prosecutor's office insist on the restriction of freedom for the accused, in particular, 15 years imprisonment for former militiaman Serhiy Dolzhenkov (Captain Kakao), 12 years for Russians Maksim Sakauov and Yevgeniy Mefedov, as well as Ukrainian Serhiy Korchinsky, ten years for Vladyslav Romanyuk and Oleksandr Sukhanov, and from eight to nine years in prison for others involved.
Read alsoPolice colonel involved in Odesa May 2 events gets Russian citizenshipUNIAN memo. Forty-eight people died and some 300 injured in clashes between anti-Maidan supporters and Euromaidan activists and a fire incident in Odesa on May 2, 2014.
After scuffles in the city center where some were fatally shot, pro-Ukrainian activists moved to Kulykove Pole where separatists had set up a tent camp. Tents caught fire and then a fire started in the building of the Trade Unions House, where most of the victims of the Odesa incident died. Nineteen individuals are being tried, including five of those remaining in custody. Another defendant in the case, Vladyslav Ilnitsky, in August fled to the Russian Federation.