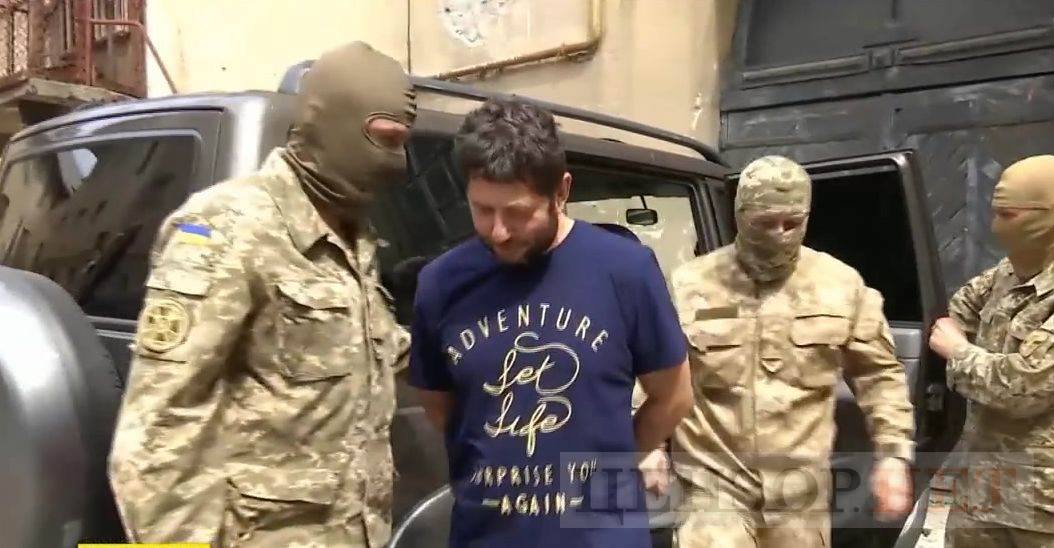 facebook.com/butusov.yuriy
The accused is a chief of the rocket and artillery ammo unit of the 2nd Motorized Rifle Brigade of the 2nd Army Corps of the Russian armed forces in Donbas, Sergei Semenchenko, a Ukrainian national, who in the early stage of Russian aggression against Ukraine flipped sides and defected to become part of the Russian occupation forces in the country's east.
"[Law enforcers] seized from Semenchenko documents on his brigade's armament, personnel lists, evidence of the receipt of weapons from Russian warehouses. He provides valuable pieces of evidence of the participation of the Russian army in the Donbas war, which, of course, are of interest to international organizations as evidence of Russia's direct participation in military aggression against Ukraine," Butusov said, citing his unnamed sources familiar with the matter.
Read alsoSBU busts terrorist group in Kharkiv supplying classified data to Moscow"Our security forces now have more structured and accurate information on the enemy's actions," the journalist said.
He also called Semenchenko an important witness for the future hearings in the ECHR.
As reported earlier, the SBU detained Ukrainian national Sergei Semenchenko, who has for two years supplied ammunition to terrorists.