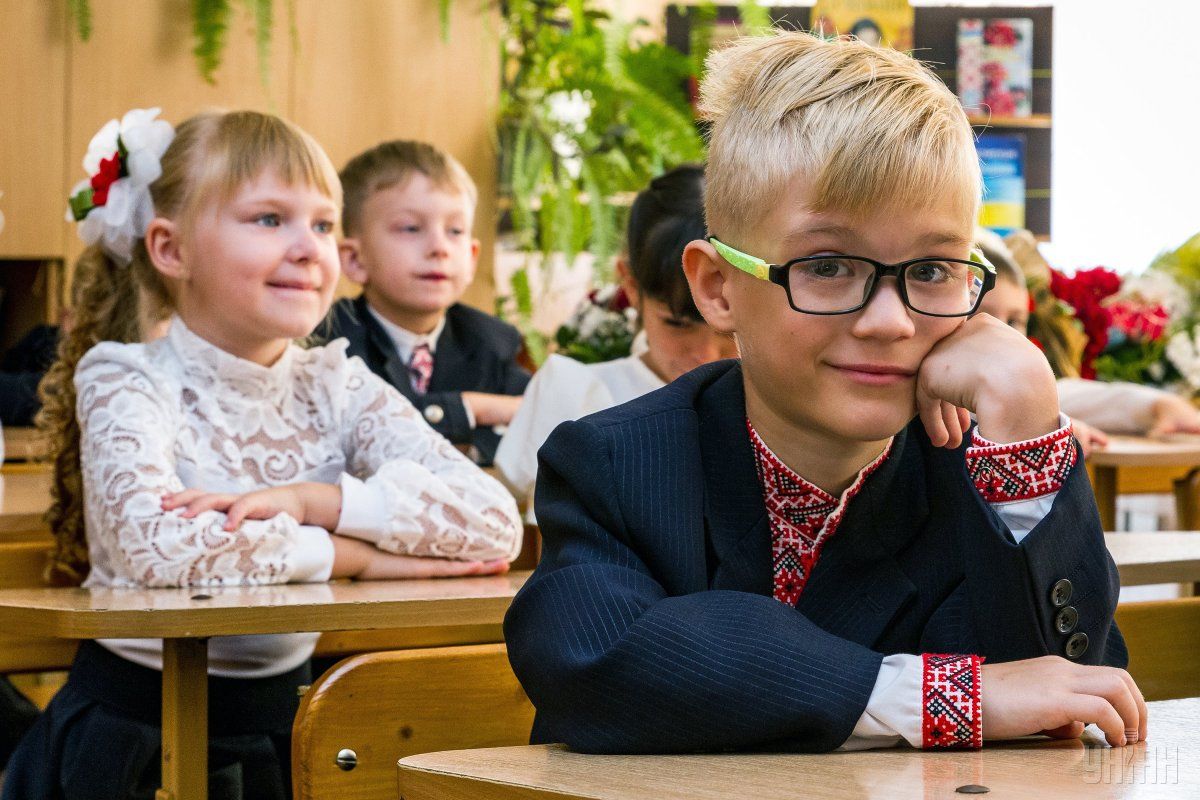 Photo from UNIAN
Russia once used language to divide Ukrainians — justifying its annexation of Crimea in 2014 and its backing for separatists on the grounds that it was protecting Russian-speakers, CodaStory reports from Bakhmut, Donetsk region.
As Ukraine has pushed back with efforts to promote its national identity, language has become the battleground once more, with education the new frontline. But that risks making Russian complaints about language discrimination — overhyped in the past — come true now.
Donetsk regional governor Pavlo Zhebrivskyi has been leading this drive to make Ukrainian the main teaching language — and if a new education bill becomes law, this could become the pattern nationwide.
By Zhebrivskyi's estimates, 60 percent of classes were using Ukrainian as the language of instruction by the end of the 2016-2017 school year — and he expected it to rise to 80 percent for this new school year.
It is not true to say Donetsk "is a Russian-speaking region," he says. "If you go to any village in the Donetsk region you will hear normal Ukrainian."
Earlier this month, the Ukrainian parliament passed a new law that could repeat the Bakhmut model across the country. If it is signed into law by President Petro Poroshenko, all minority language schools will be required to teach all their lessons in Ukrainian starting from the fifth grade — except those specifically dedicated to their own languages.
Read alsoNumber of EU states to voice to CoE, OSCE concerns over Ukraine's education reformFive European countries with minorities in Ukraine, as well as Russia, have criticized the legislation. But it is expected that amendments will be made excluding every language from the law — except Russian.
Reducing the role of Russian is part of wider strategy to cut Ukraine off from President Vladimir Putin's "Russki Mir," or "Russian world." As well as the push to reduce teaching in Russian, the authorities have imposed language quotas for television and blocked access to Russia's two most popular social media networks.
Read alsoU.S. diplomats greet Ukraine on passing new education lawSome lawmakers argue that promoting Ukrainian has become a national security issue. "Language has a political function," said Ivan Krulko, a member of parliament who initiated another bill on expanding the use of the Ukrainian language. "The Russian Federation has drawn a line and said Russia's interests are wherever the [Russian language] is, and that it can invade there."
This is dangerous ground for Ukraine though. After the 2014 Maidan Revolution, the new government began to repeal a law that some saw as a back-door for turning Russian into an official language. That provoked outraged cries of "linguistic genocide" from officials in Moscow, as well as international criticism. Even though the government then halted the repeal, the damage was done. Now the law is no longer enforced.
However, this new drive to promote Ukrainian is not without support. A local NGO whose name translates as "Bakhmut is Ukraine" lobbied for the town's School 18 to transition to being Ukrainian only. And school administrators say many children have no trouble making the shift to Ukrainian.
Read alsoNeighbors annoyed by education reformAt the same time, the author says there is fear the Ukrainian government is not doing enough to win over those citizens who have long believed Russian propaganda that it persecutes Russian-speakers.
"How are we supposed to "reintegrate" Donbas and Crimea?" wrote Donetsk-native Oleksiy Panych, who is also a member of Ukraine's National Public Broadcasting advisory board. "It is the best gift for the Kremlin."