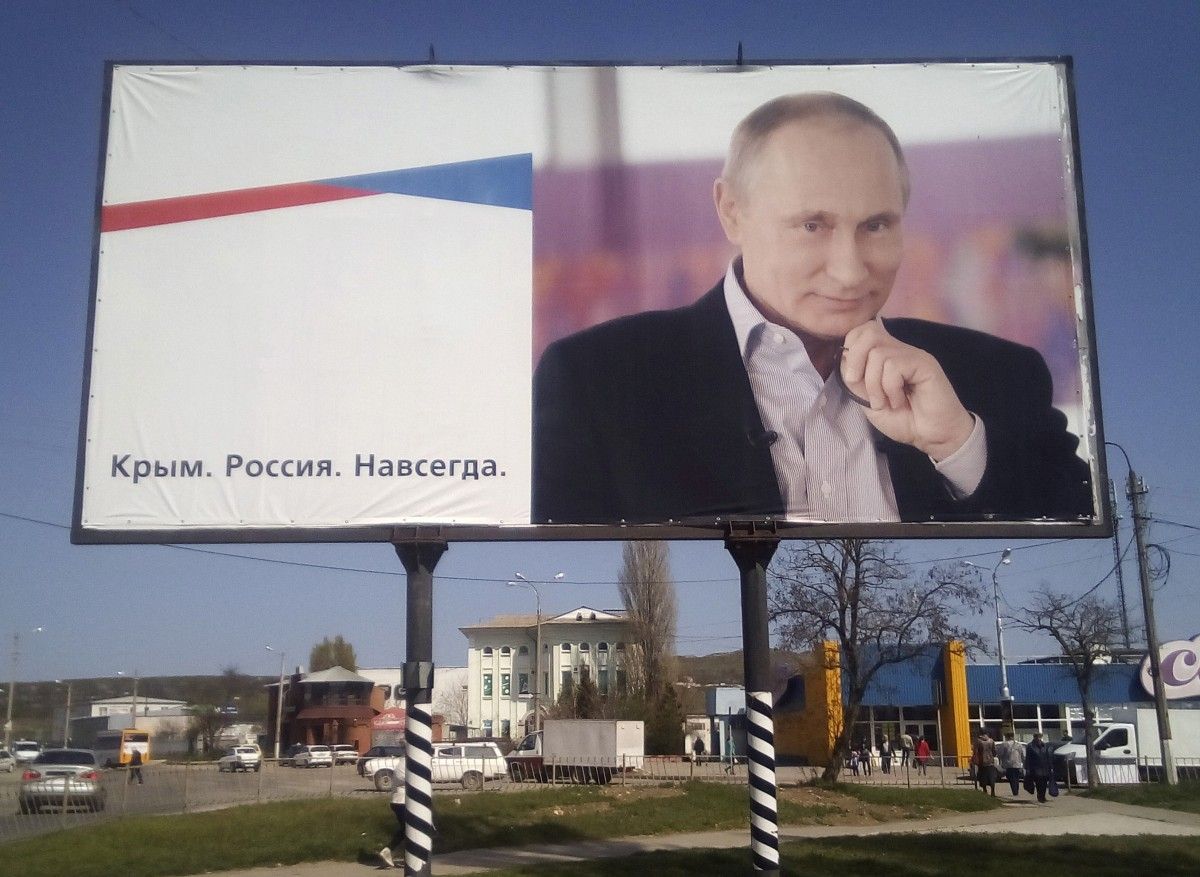 REUTERS
"The highest number of enforced disappearances in a single month occurred in March 2014, when at least 21 persons were abducted in Crimea. The victims included pro-Ukrainian and Maidan activists, journalists, Crimean Tatars and former and active Ukrainian servicemen. They were held incommunicado and often subjected to physical and psychological abuse by armed individuals allegedly belonging to the Crimean self-defence and one Cossack group. Most victims were released after being illegally held from a few hours to several days, with no contact with their relatives or lawyers," the report reads.
OHCHR documented 10 cases of persons who disappeared and are still missing: six Crimean Tatars, three ethnic Ukrainians and one Russian-Tatar - all men. Seven went missing in 2014, two in 2015 and one in 2016.
Read alsoOSCE media watchdog condemns journalist Semena's conviction in occupied Crimea (Video)"On 1 October 2014, the Head of Crimea decided to create a 'contact group' focusing on the disappearances and other incidents involving Crimean Tatars. The group convened for the first time on 14 October 2014 in the presence of investigative authorities and the relatives of five missing Crimean Tatar men but achieved little beyond informationsharing and the decision to transfer the investigations to the central Investigation Department of the Russian Federation," the UN report says.
Of the 10 disappearances mentioned, criminal investigations were still ongoing in only one case as at 12 September 2017. They were suspended in six cases due to the inability to identify suspects, and in three cases no investigative actions have been taken as the disappearances were allegedly not reported.
Read alsoAmbassador slams top Austrian businessman for supporting Russian aggression against Ukraine"In five cases, the possible involvement of State agents was raised by witnesses who saw the victims being abducted by men dressed in uniform associated with the security forces or the Crimean self-defence. Circumstances which may suggest political motives in the other five cases include the profile of the victims who were pro-Ukrainian activists or had links to the Mejlis," reads the report.