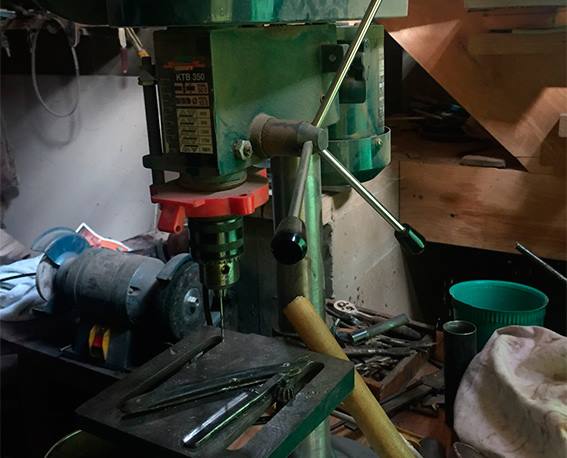 Photo from National Police
It was established that a 57-year-old resident of a district center in Chernivtsi region had located the workshop in his garage, the report said.
"At the gunsmith's shop, police found sets of number and letter stamps for changing numbers of firearms, as well as various spare parts, knives, and cartridges of different calibers," the press service said.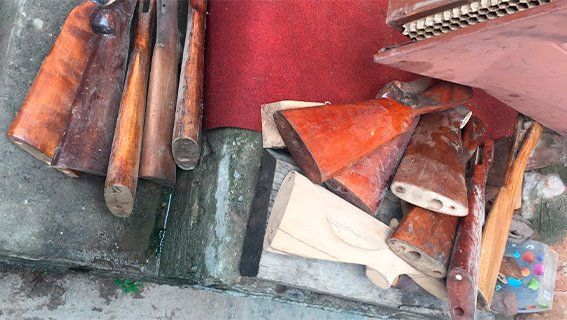 Photo from National Police
The law enforcers also revealed three smoothbore rifles and a Nagant-C revolver with signs of alteration, as well as two unidentified samples of rifles, two optical sights, five knives, four metal cans with a powder-like substance similar to gunpowder, 59 rounds of 7.62mm caliber, 32 bullets of 5.6mm caliber, and various spare parts for arms.
Read alsoCache with weapons, ammo discovered near KyivThe police sent the seized items to the Chernivtsi Research and Forensic Center of the Ukrainian Internal Affairs Ministry.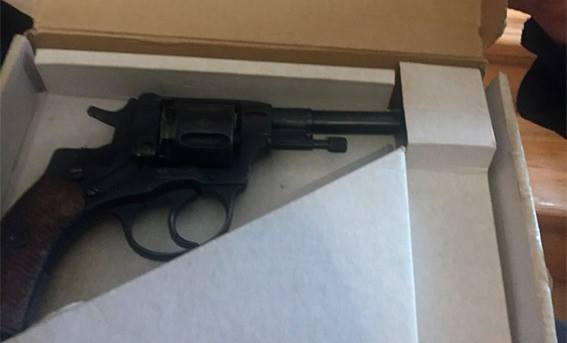 Photo from National Police
The enforcers included information about the offence in the state register of pre-trial investigations on facts of the crimes under Part 1 of Article 263 (illegal possession of weapons, military supplies or explosives) and Article 263-1 (illicit production, processing or repair of firearms or falsification; illegal removal or alteration of its marking; illicit manufacture of ammunition, explosives or explosive devices) of the Criminal Code of Ukraine.