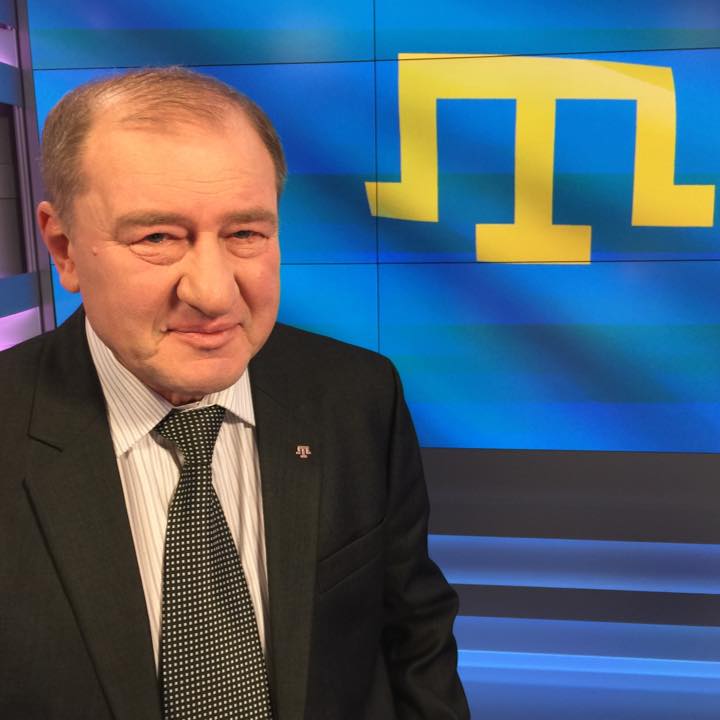 Photo from Ilmi Umerov's Facebook page
He was also barred from conducting public activity in the next two years, the media outlet reported.
The verdict was read out by Russian-appointed judge Andrey Kulishov. The prosecutor asked the court to give Umerov a suspended sentence of 3.5 years, while Umerov's four defense lawyers insisted on his acquittal. The lawyers said they would appeal the ruling.
A settlement colony is a penitentiary in which convicts usually live near a factory or farm where they are forced to work as the punishment.
Read alsoCowardly final brutality as Russia releases jailed 76-year-old Crimean Tatar Karametov – mediaUmerov called the criminal case politically motivated and fabricated. He insisted that the translation of his public speech from Crimean Tatar into Russian on which the charges were based was not verbatim, therefore the word "should" was added to the text. The case against Umerov was opened on charges of public calls for actions aimed at violating the territorial integrity of Russia using the mass media or electronic or information and telecoms networks (including the Internet). In March 2016, Umerov had told Crimean Tatar TV Channel ATR in Kyiv about the need to strengthen sanctions against Russia, which may oust it from Crimea and Donbas.
Investigators interpreted the interview the way that Umerov had publicly called for the return of Crimea to the jurisdiction of Ukraine.
When the Autonomous Republic of Crimea was under Ukraine's jurisdiction, Umerov was deputy speaker of the Crimean parliament in 2002-2005 and then headed Bakhchysarai district administration in 2005-2014.
Read alsoOccupied Crimea's "prosecutor's office" requests 8 years in prison for activist ChiygozAfter the annexation of Crimea in March 2014, Russia outlawed the Mejlis.
Commenting on the verdict on Umerov, Ukrainian President Petro Poroshenko said  it was shameful and called on the international community to toughen the pressure on Russian occupiers in Crimea.
"The shameful 'verdict' on Ilmi Umerov, an unbending hero of his people, who has faced Moscow's worst methods of the Soviet repressive machine – from punitive psychiatry to a colony settlement," he wrote on Facebook on September 27.