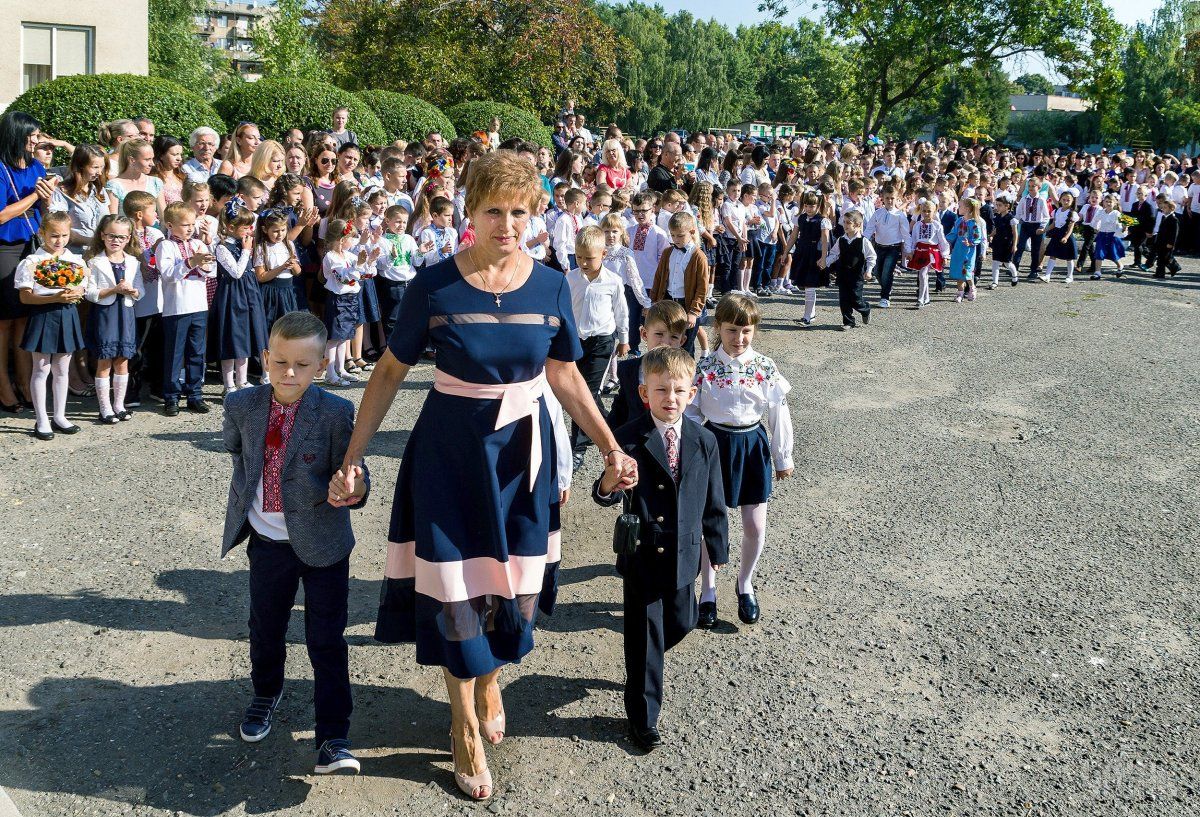 Photo from UNIAN
In his greeting posted on the president's official website, Poroshenko noted: "The entire country is grateful for your tireless and dedicated daily efforts, for an active civil position. It is your talents and perseverance, the warmth of hearts and commitments to the mission of educating next generations – the key to our chosen European future."
Read alsoUkraine switches for 12-year school systemThe president says that despite the Russian military aggression, Ukraine demonstrates a strong desire to reform all spheres of life. "And this bright October day is marked by a historic event – we are seeing the radical changes in Ukraine's education, outlined by the new law of Ukraine on education and the New Ukrainian School concept," he noted.
Poroshenko is convinced that teachers will become the driving force of effective innovations that will lead to qualitative changes in technology and science, humanitarian and environmental thinking.
He wished the teachers good health, peace, success, and new achievements in the name of Ukraine.
"Whatever language is used to say the word 'teacher,' it is always pronounced with respect. Your experience and love support your students throughout your life. There is no work more noble than the one of the teacher," Parubiy said in his message addressing Ukrainian teachers.
PM Groysman's greeting says that a high-quality educational system is the guarantee of social progress, and investment made in education is investment in the future of the nation, in the development of the country. "Our task is to build a high-quality, modern, dynamic educational system of all levels that will meet the demands of the times and prepare skillful specialists and responsible active citizens," he said. He added that such an educational system should not only meet the needs of those who will adapt to the modern world and its challenges, but also create right conditions for teachers.