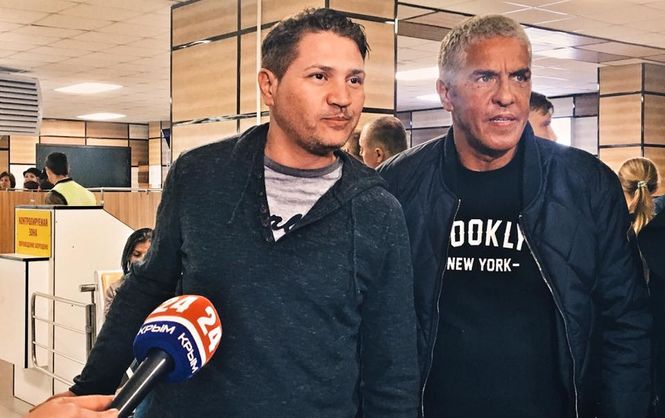 Naceri at Simferopol airport in Russian-occupied Crimea / Facebook
"[He is] a participant in attempts to legalize the annexation of the Autonomous Republic of Crimea by Russia [...]. Entered Crimea through a closed checkpoint on September 30, 2017," Naceri's profile says.
Read alsoMyrotvorets OSINT website team create map of Donbas fighters from Russia The actor, known particularly for his work in the four Taxi films, has arrived from Moscow in Crimea to take part in the 3rd international peace facilitation film festival 'I Love Peace,' which opened in Yalta on October 1.
Read alsoHow much is the fish: Scooter facing up to eight years in jail for visit to occupied CrimeaNaceri announced he is not afraid of sanctions and loves Russia.
Myrotvorets, which was launched in 2014, places Ukrainian citizens and foreigners in its database if their activities are regarded as a threat to Ukraine's sovereignty.