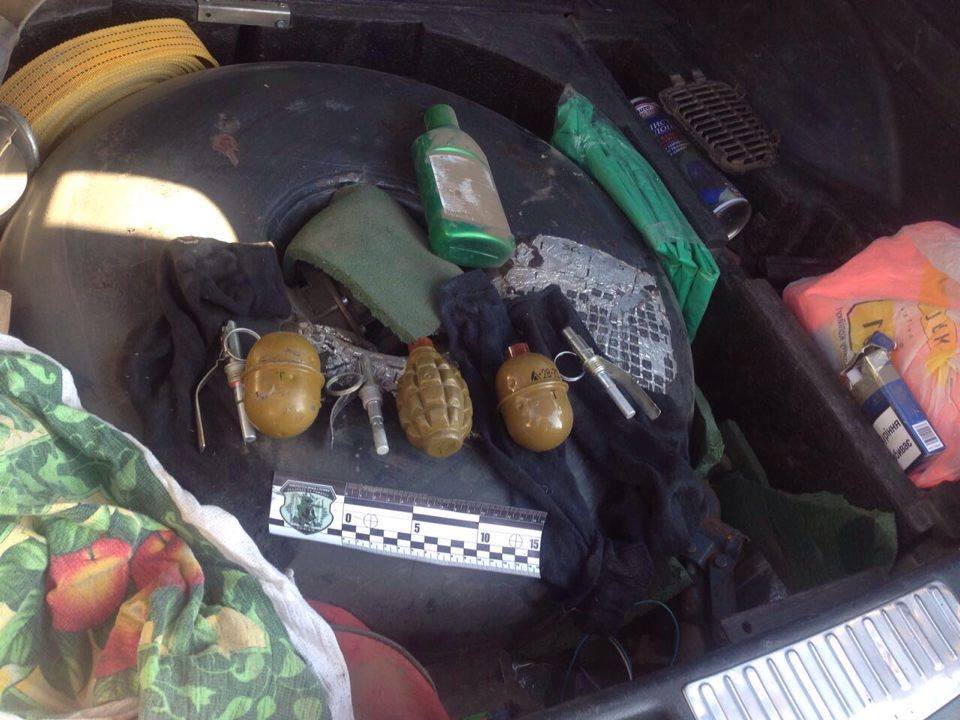 SBU
"They were going to blow up a Hungarian monument on the border with Ukraine, executing yet another order. The task had to be fulfilled as soon as possible amid the recent strain in the Ukrainian-Hungarian relations. The attack against the Hungarian monument on the Veretsky Pass in Zakarpattia region was intended to add fuel to the fire," Avakov wrote on Facebook.
The criminals were detained near the border. The law enforcers seized a pre-set explosive device with a connected gas cylinder as a detonator, as well as RGD-5 hand grenades.
Read alsoKyiv working to make citizens of Hungarian origin feel comfortable both in EU, Ukraine - KlimkinThe investigation documented the group's complicity in other crimes of a provocative and violent nature across the country.
On his Facebook page, Avakov explained in which crimes the gang had been involved:
- in the city of Chernivtsi, where the Central Jewish synagogue was desecrated on the night of November 19, 2016, when its main facade was marked with an anti-Semitic inscription;
- in the town of Uman, where the malefactors came to the grave of Rabbi Nachman on December 21, 2016, and left the head of a pig with a carved swastika;
- in the city of Kyiv, where on June 8, 2017 the perpetrators threw a grenade at  the premises of the U.S. Embassy;
- in the city of Lviv, where on June 30, 2017 the malefactors tried to set fire to the synagogue;
- in the town of Lutsk, where on July 10, 2017 the attackers threw an explosive device at the consulate of Poland;
- in Kyiv, where on August 24, 2017, on Independence Day, a grenade was thrown at Hrushevskoho Street and the relatives of Hero of Ukraine Valeriy Chybinieiev were injured;
- in Kyiv, on Kurbasa Street, where a monument to combatants was blown up by grenades on the same day;
- in the town of Uman, where on September 21, 2017, a grenade was thrown, injuring citizens of Israel.
The SBU Security Service of Ukraine has posted a video showing how the operatives tracked down the saboteurs guilty of a series of anti-state crimes. Photos and video from the site were published on the SBU website.
Interior Minister Arsen Avakov said the perpetrators had no particular political affiliations, committing crimes for financial reward. At the same time, he added that the organization was linked to the former Party of Regions officials.