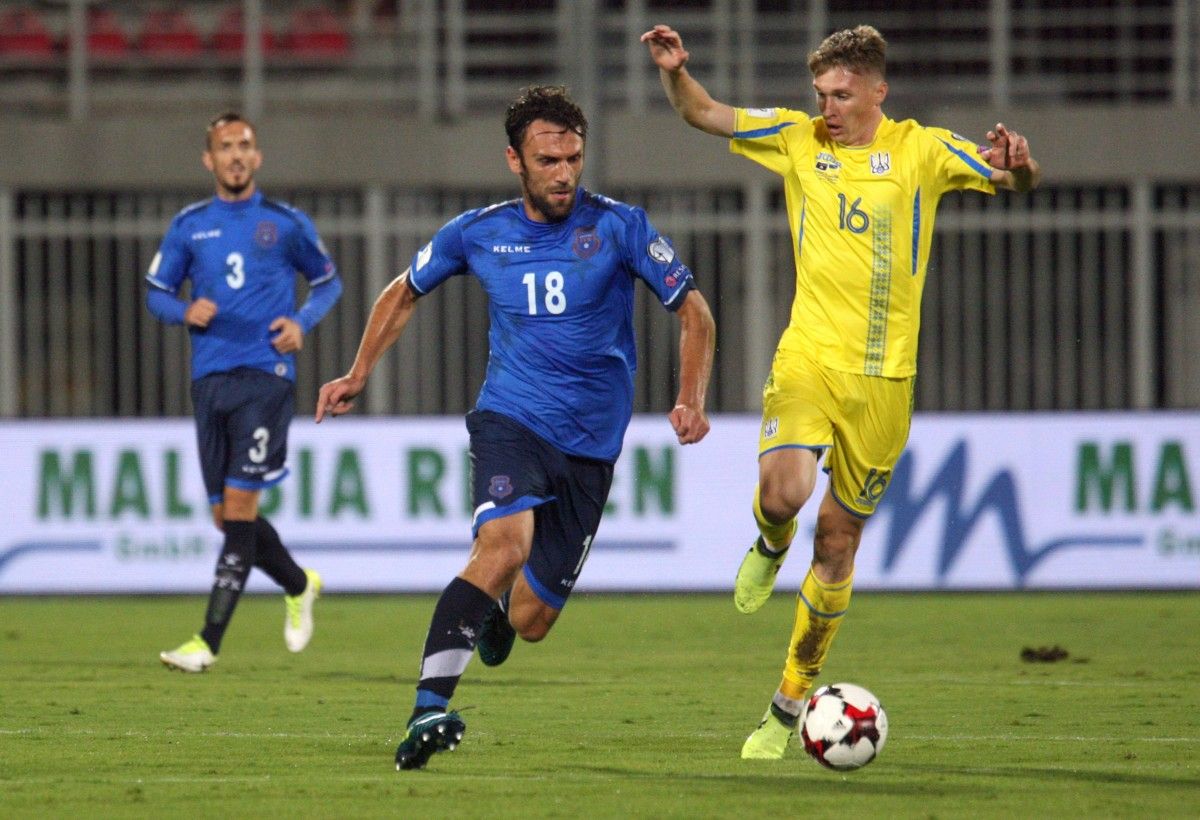 REUTERS
The match, which was hosted by Albania's Shkoder on October 6 was initially in jeopardy because of heavy rain, but the artificial turf of the Loro Borici Stadium managed to pass all the tests.
Read alsoIceland beat Ukraine 2-0 in World Cup qualifying gameDespite the fact that the rain had stopped by the beginning of the game, it renewed with a new force in the middle of the first half and did not stop until the end of the game, but it did not stop the competition.
As for the game itself, as was predicted by head coach of the Ukrainian national team Andriy Shevchenko, it turned out to be extremely hard. The Ukrainian team spent the whole first half and the beginning of the second on looking for a way to the enemy's gates, but failed.
Read alsoBorussia Dortmund sign Ukrainian Yarmolenko – mediaWith the help of the home team, Leart Paqarada secured a first goal (60' OG), which was followed by Andriy Yarmolenko's strike (87').
Thus, the Ukrainian team got its very important win, which may become a ticket to the World Cup finals if Croatia loses in the last match of the group stage.
The Ukraine-Croatia game is scheduled for October 9. It will start at 21:35 local time and will be hosted by Kyiv's Olimpiyskiy Stadium.