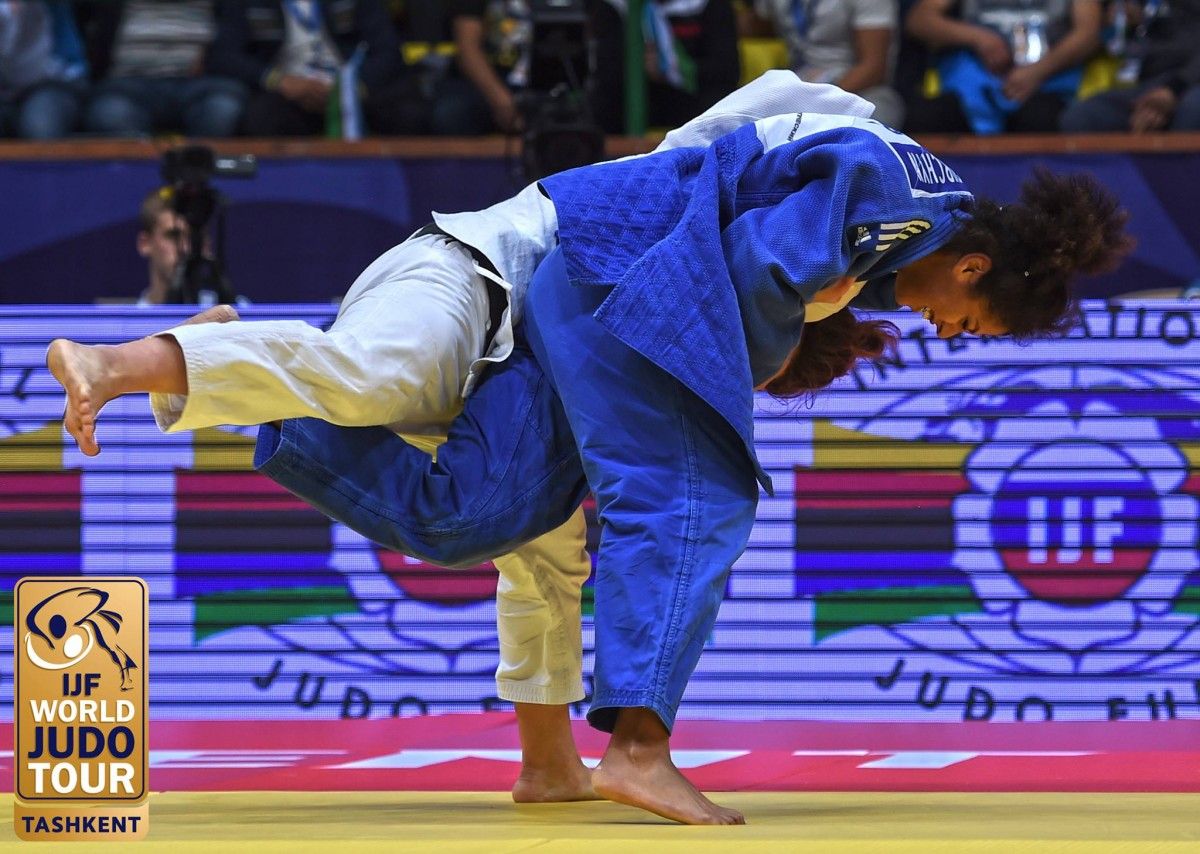 judoinside.com
The 22-year-old Ukrainian, who struck Grand Prix gold for the first time in February, threw with an osoto-makikomi for a waza-ari score which was the only time that the scoreboard was called into action, reads the report.
Turchyn became European Junior Champion Judo in 2014 in Bucharest. She won the European Cup in Bratislava in 2016 and bronze at the European Open in Tallinn. She took bronze at the Grand Slam in Abu Dhabi in 2016 and silver at the European Open in Sofia in 2017. With gold at the Grand Slam in Tbilisi and now in Tashkent she has a great year.
Read alsoOver 10,000 people from 52 countries run in Kyiv marathon (Photos)In the first semi-final, Pacut thwarted Hohhot Grand Prix winner Bernadette Graf (AUT) in golden score with a waza-ari after three minutes of added time. In the second semi-final, Turchyn saw off Antalya Grand Prix silver medallist Yarden Mayersohn (ISR) by two waza-ari scores which both went unanswered.
The first bronze medal contest was won by Mayersohn who threw Antalya Grand Prix bronze medallist Zarina Raifova (KAZ) for a waza-ari and then held down her Kazkah rival for ippon.
The second bronze medal was won by Antalya Grand Prix winner Anastasiya Dmitrieva (RUS) who beat Graf by producing the only score of the four-minute contest. With seven seconds left on the clock a ura-nage attempt from Graf was countered with a ko-uchi-gari from the Russian to settle the final place available on podium.