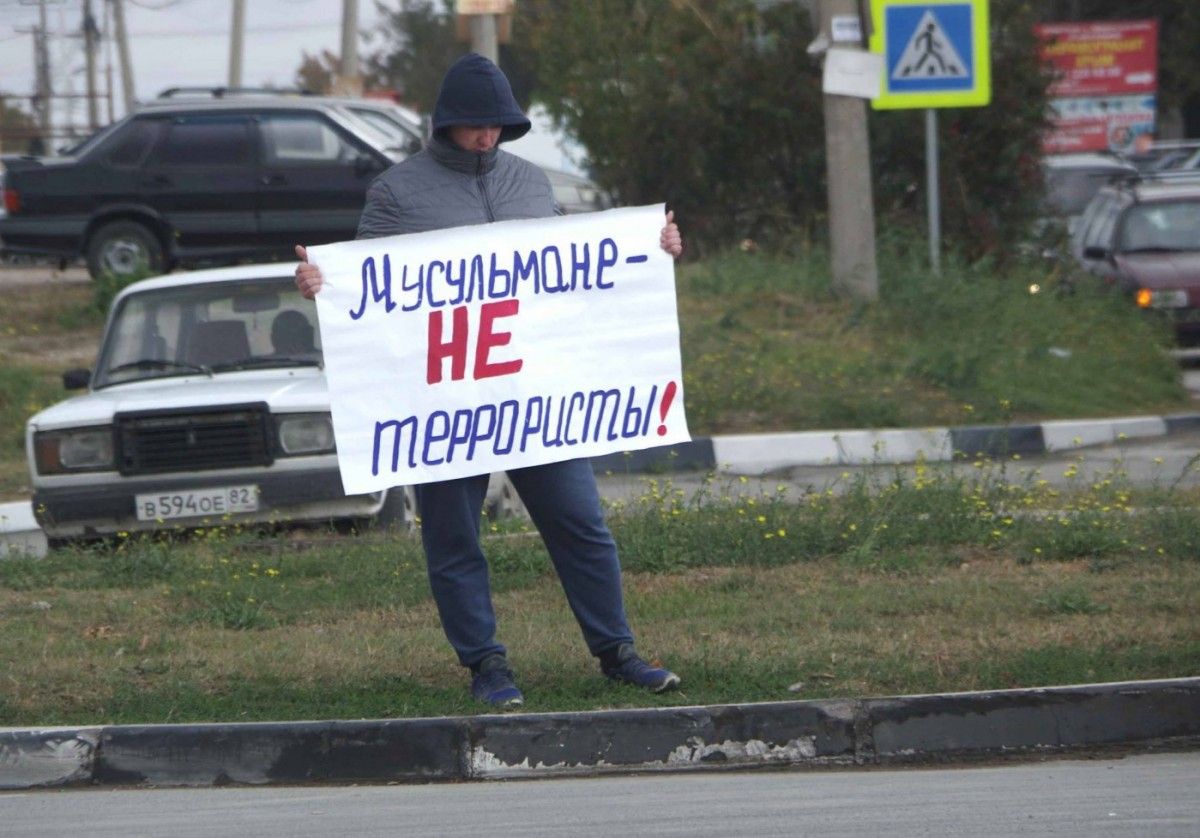 Photo from Crimean Solidarity public association
Lawyer Emil Kurbedinov said on October 14 that more than 100 people had staged one-person protests across Crimea earlier in the day and that at least nine had been detained, even though one-person protests do not require advance permission, RFE/RL reported.
Russian authorities in Crimea declined to comment on the detentions.
Read alsoRussian-occupied Crimea "nationalizes" Bakhchisaray palaceEarlier in the week, six Crimean Tatars were arrested and accused of membership in Hizb ut-Tahir, an Islamic organization that is legal in Ukraine but banned by Russian authorities.
Rights groups and Western governments have denounced what they call a persistent campaign of oppression targeting members of the indigenous Turkic-speaking Crimean Tatar minority and other citizens who opposed Moscow's annexation.
The majority of Crimean Tatars opposed Russia's 2014 annexation of their historic homeland.