Ukrainian Olympic champion comes out as rape victim of Belarusian athlete
Ukrainian two-time Olympic champion in artistic gymnastics Tatiana Gutsu has accused Belarusian gymnast Vitaliy Sherbo of rape.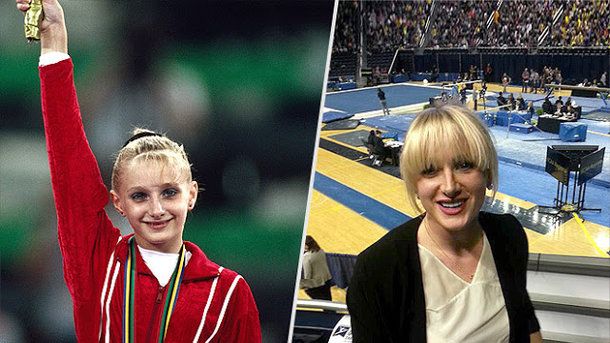 segodnya.ua
"This is me being brave 27 years later," she wrote on Facebook [the text has been edited for clarity]
"Tatyana Toropova, who I thought was my friend and a teammate in the National team USSR, thank you for not being brave for me when I need it you the most to stand up for me and fight for women's rights in such a horrific situation. No means no. You where there, you heard everything but you never stood up to protect me…
Rustam Sharipov, thank you for being a great buddy for your friend and not protecting me as a little girl when I was 15.
The one who raped me in Stuttgart, Germany, in 1991, was Vitaliy Sherbo. A monster who kept me in my own prison, scared for so many years. I know you will try to defend yourself. But my proof is much stronger than your words. Now I'm stronger than ever. You can't break me down anymore. This my Cinderella story.
I will survive, and I will support anyone out there who is too afraid to speak up. I will try to be confident," she wrote on Facebook.
If you see a spelling error on our site, select it and press Ctrl+Enter