Kyiv lays responsibility for life of detained 19-year-old Ukrainian on Russia
The recent move by the Russian authorities to deny access of Ukrainian doctors to the 19-year-old Ukrainian citizen Pavo Hryb, who is being held in custody in Krasnodar after his abduction from Belarus, makes Russia fully responsible for his life, the Ukrainian foreign ministry stated in a comment on the extension of the teenager's arrest.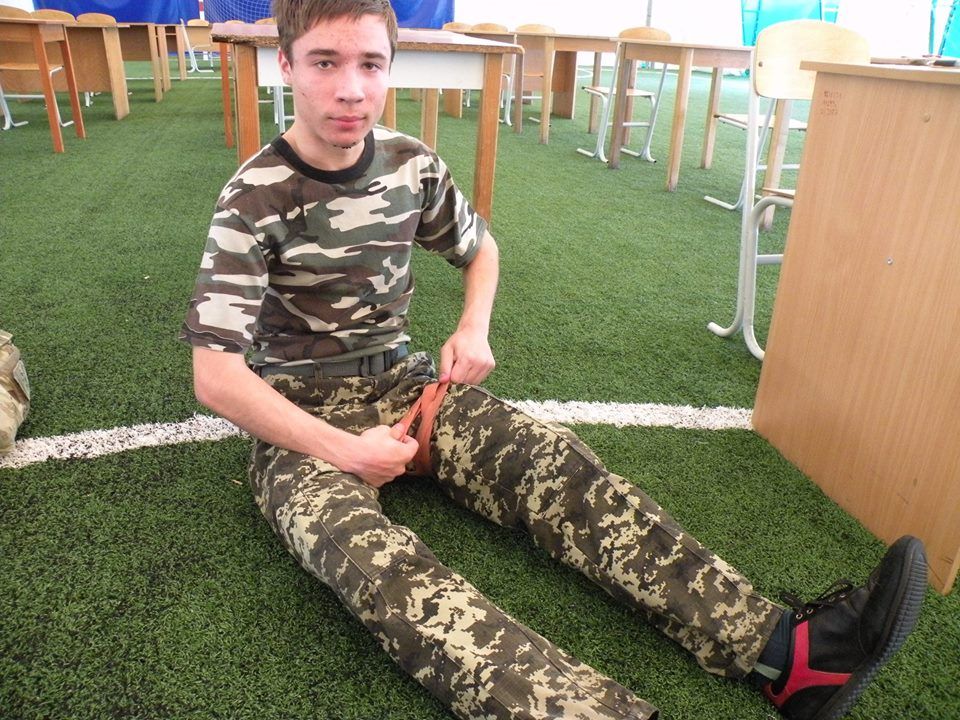 Pavlo Hryb / Photo from Ihor Hryb Facebook
"The Ministry of Foreign Affairs of Ukraine expresses strong protest in connection with the ruling by the October District Court of Krasnodar, Russia, of October 18, 2017, to extend until January 4, 2018 the arrest of Ukrainian citizen Pavlo Hryb, who has been illegally detained and transferred to the Russian Federation," Ukrainian diplomats said.
"The groundless remand of Pavlo Hryb in custody in Krasnodar's pre-trial detention facility on fabricated charges is yet another evidence of the political nature of the case," the foreign ministry stated.
Read alsoUkraine MFA warns Ukrainians of dangers of traveling to Russia"The blatant refusal to allow the Ukrainian doctors to examine P.Hryb's health condition in fulfillment of the judgment of the European Court of Human Rights, as well as inhumane attitude toward him, imposes full responsibility for the life and health of P.Hryb on the Russian side," the comment reads.
"The Ukrainian Foreign Ministry demands the immediate release of Pavlo Hryb and calls on the international community and human rights organizations to condemn the Russian side's ill-treatment of the illegally detained Ukrainian citizen P.Hryb, and to increase pressure on the Russian Federation to have him released," the foreign ministry says.
Pavlo Hryb's father, Ihor Hryb, has earlier told UNIAN that his son, 19, had been detained by FSB operatives in the Belarusian city of Gomel where he had arrived by charter bus on Ukraine's Independence Day, August 24, to meet with a girl whom he supposedly met on the internet.
Read alsoFSB document: Missing Ukrainian teen faces terrorism-related charges in Russia – mediaMedia reports claim the teenager was lured into Belarus in a sophisticated FSB operation involving a young girl who Pavlo thought had feelings for him.
Despite the fact that Pavlo Hryb has never been part of any armed formations or law enforcement agencies due to health conditions, Russian security forces press charges against him under Article 205 of the Criminal Code of the Russian Federation (an act of terrorism), reportedly over his online activity. The teenager's father earlier said his son had been a vocal critic of Russian aggression in Ukraine and led an active netizen life.
If you see a spelling error on our site, select it and press Ctrl+Enter