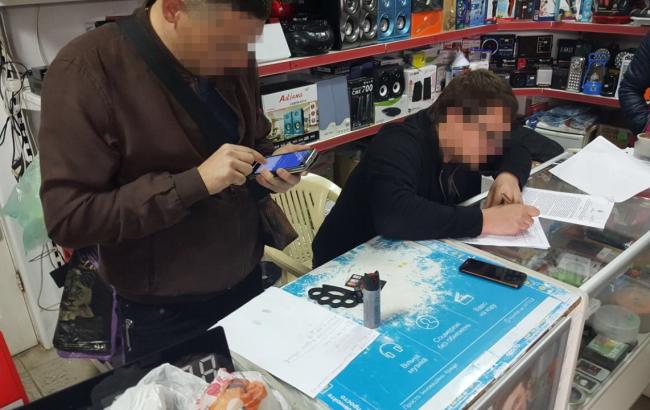 SBU
"The law enforcers have revealed that the man regularly posted anti-Ukrainian material on his personal pages [in social networks] which contained calls for altering the state border and the constitutional system of Ukraine, and promoted the 'Donetsk and Luhansk People's Republics,'" the SBU said.
Read alsoRussian trolls trick Americans into working for Kremlin"The operatives of the security force have documented that the propaganda recruit received information from the supervisor of territories temporarily occupied by militants, and distributed it for a reward," the press center said.
Read alsoEx Russian "troll" speaks out on U.S. elex meddlingDuring a search at the man's home and office, the SBU seized computer hardware and cellphone equipment with the evidence of his illegal act.
The law enforcers have initiated proceedings under Part 2 Article 110 of the Criminal Code of Ukraine.