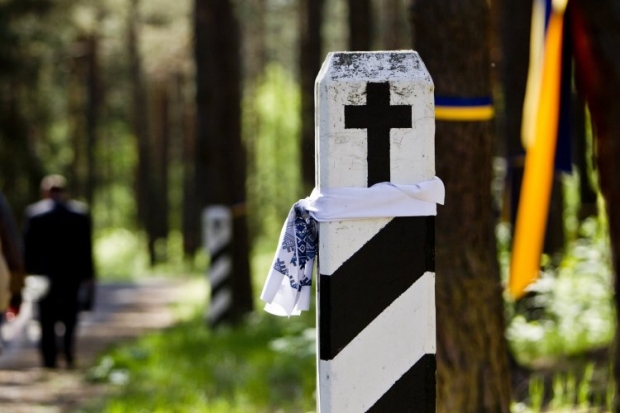 Photo from UNIAN
Poland's Piotr Glinski and Ukraine's Yevhen Nyshchuk led the ceremonies on Sunday during which wreaths were laid and prayers said for the souls of those murdered, Radio Poland reported.
The cemetery in Bykivnia near Kyiv holds the remains of both Ukrainian and Polish victims of communism, including several thousand Poles who were murdered by the Soviet Union's NKVD secret police as part of its "Polish Operation" in the late 1930s.
Read alsoPoroshenko calls on nation to remember residents of western Ukraine deported to Siberia by StalinGlinski, who is Poland's deputy prime minister as well as culture minister, said the Ukrainian cemetery was a resting place for many Polish citizens for whom honor and patriotism were the greatest values.
Ukraine's Nyshchuk said that Bykivnia is one of the largest mass grave sites in Europe and a "holy place" for both Poles and Ukrainians. "The trees in the Bykivnia forest stood witness to the inhumane tragedy of both our peoples," he added.
The "Polish Operation" of the Soviet Union's NKVD secret police resulted in the murder of at least 111,000 Poles in the former USSR in 1937 and 1938. More than 100,000 others were deported into the Soviet interior, mainly to Kazakhstan and Siberia.