Odesa mayor's house, office raided by anti-corruption bureau's agents – source
Agents of the National Anti-corruption Bureau of Ukraine (NABU) have been conducting searches at home and in the office of Odesa Mayor Hennadiy Trukhanov since Monday morning, according to a source.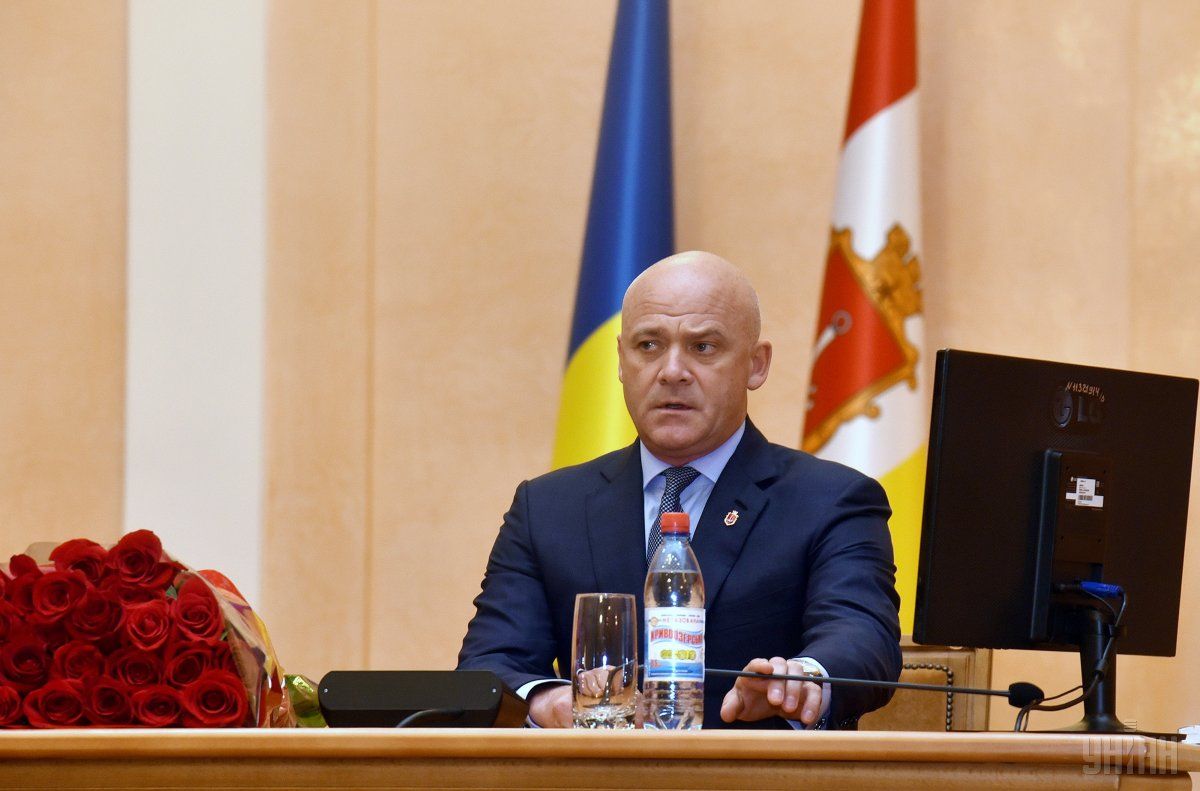 Odesa Mayor Trukhanov / Photo from UNIAN
The investigative actions are reportedly connected with criminal proceedings conducted by NABU to probe into the acquisition of the administrative building of state-run Krayan factory by Odesa City Council at an unreasonably high price, a member of Odesa City Council told UNIAN.
The building was officially bought for UAH 185 million (almost US$7 million) from a private firm to create a European-style "single mayoralty" when all municipal authorities are housed in one building.
The deal was authorized by Odesa City Council on October 19, 2016.
An Odesa City Hall meeting on Monday, October 23, was conducted by First Deputy Mayor Anatoliy Orlovsky.
Read alsoThirty-six law enforcers injured as rally outside Odesa City Hall turns violentThe press services of NABU and Odesa City Hall could neither confirm nor deny the fact of the raids. What is more, the mayor's press service was unable to confirm if Trukhanov was at work on Monday morning.
As UNIAN reported earlier, NABU chief Artem Sytnyk announced in Odesa on April 4 that his bureau had been probing into the acquisition of the administrative building by Odesa City Council at an excessive price.
Sytnyk claimed the price was 25 times higher than it should have been.
If you see a spelling error on our site, select it and press Ctrl+Enter