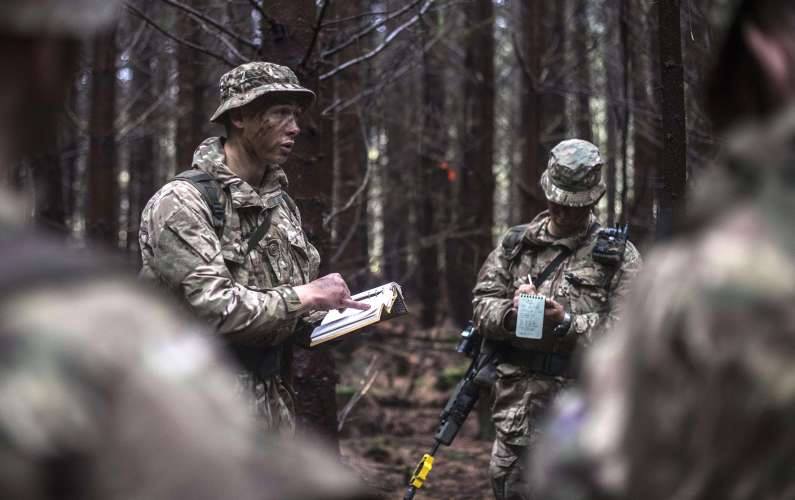 Photo from Ukrainian Defense Ministry on Facebook
The Ukrainian soldiers covered a 50-mile (80 km) course in a mountainous area amid a stormy weather, the ministry wrote on Facebook on Monday, October 23.
They also took part in anti-terrorist drills to release hostages from captivity and crossed water barriers in the mountains when the temperature of the water was 'plus' six degrees Celsius.
Read alsoUkraine Marines join multi-national Agile Spirit 2017 drills in GeorgiaGold medals were awarded to the troops from Pakistan and Great Britain.
A total of 131 teams participated in the exercise.
Over 1,000 British troops and 28 armies have taken part in the event this year.
The Cambrian Patrol is an annual international military patrolling exercise, which consists of numerous types of military drills throughout the rugged Cambrian Mountains and swamp lands of mid-Wales.
Cambrian Patrol was first set up in August 1960.