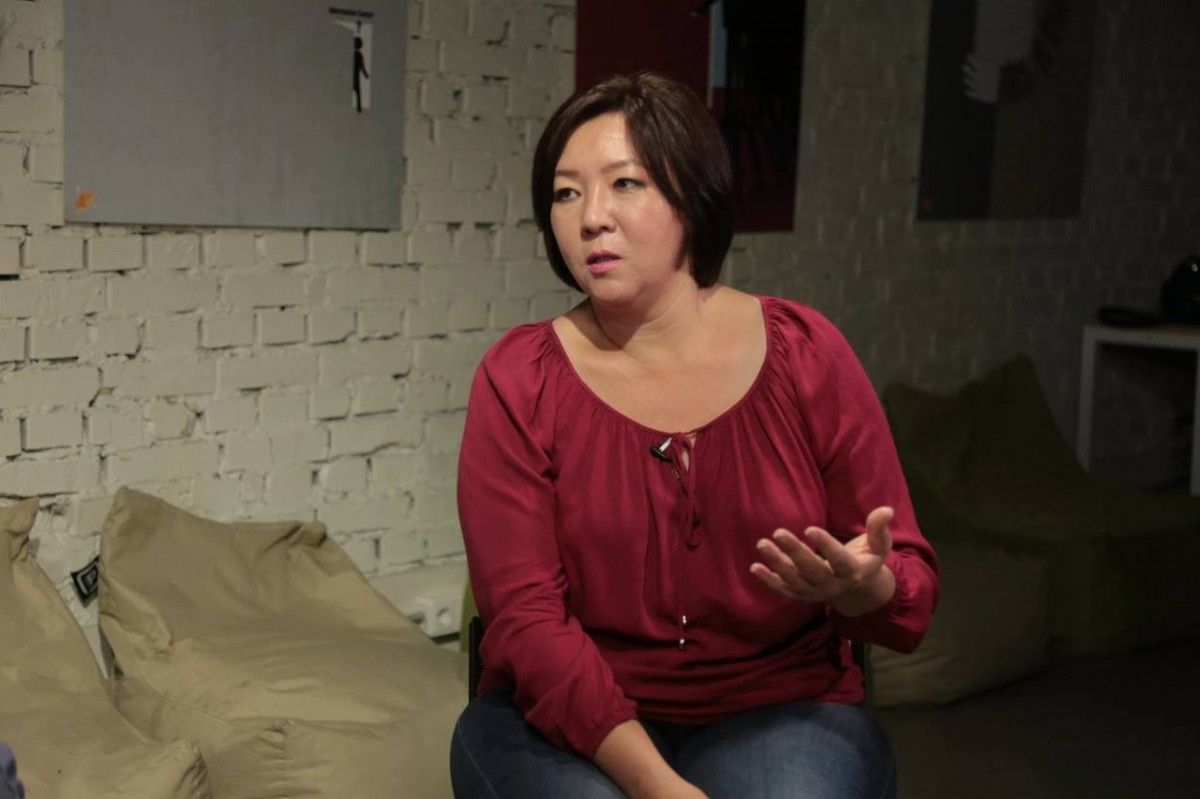 Zhanar Akhmet / Hromadske
Zhanar Akhmet was detained in Kyiv on October 21 on an arrest warrant issued by Kazakh authorities that charges her with fraud, according to Akhmet's lawyer, RFE/RL reported.
The lawyer, Vladyslav Hryshchenko, said Akhmet was added to the Interpol's so-called "red notice" wanted list at the request of Kazakh authorities.
Kyiv regional police spokesman Mykola Zhukovych said a court must issue a ruling within 72 hours on whether to prolong Akhmet's detention while Ukrainian authorities consider Kazakhstan's extradition request.
Akhmet fled Kazakhstan in March with her 9-year-old son, saying she feared for her safety if she remained in the Central Asia former Soviet republic.
Read alsoInterior ministry apologizes for detention of UNIAN correspondent by mistakeAkhmet told RFE/RL she decided to flee to Ukraine when she learned from sources that she could face charges of "organizing an illegal group" that uses the Internet to advocate self-immolation.
Akhmet previously faced a series of court hearings in Almaty for alleged legal violations, including jaywalking, that she considered to be harassment by Kazakh authorities.
She says all of the accusations against her have been politically motivated retaliation for her writing.
At least four other Kazakh opposition and rights activists – Ermek Narymbaev, Moldir Adilova, Aidos Sadyqov, and Natalya Sadyqova – also have fled to Ukraine in recent years.
Nazarbaev has held power in Kazakhstan since before the dissolution of the Soviet Union in 1991.