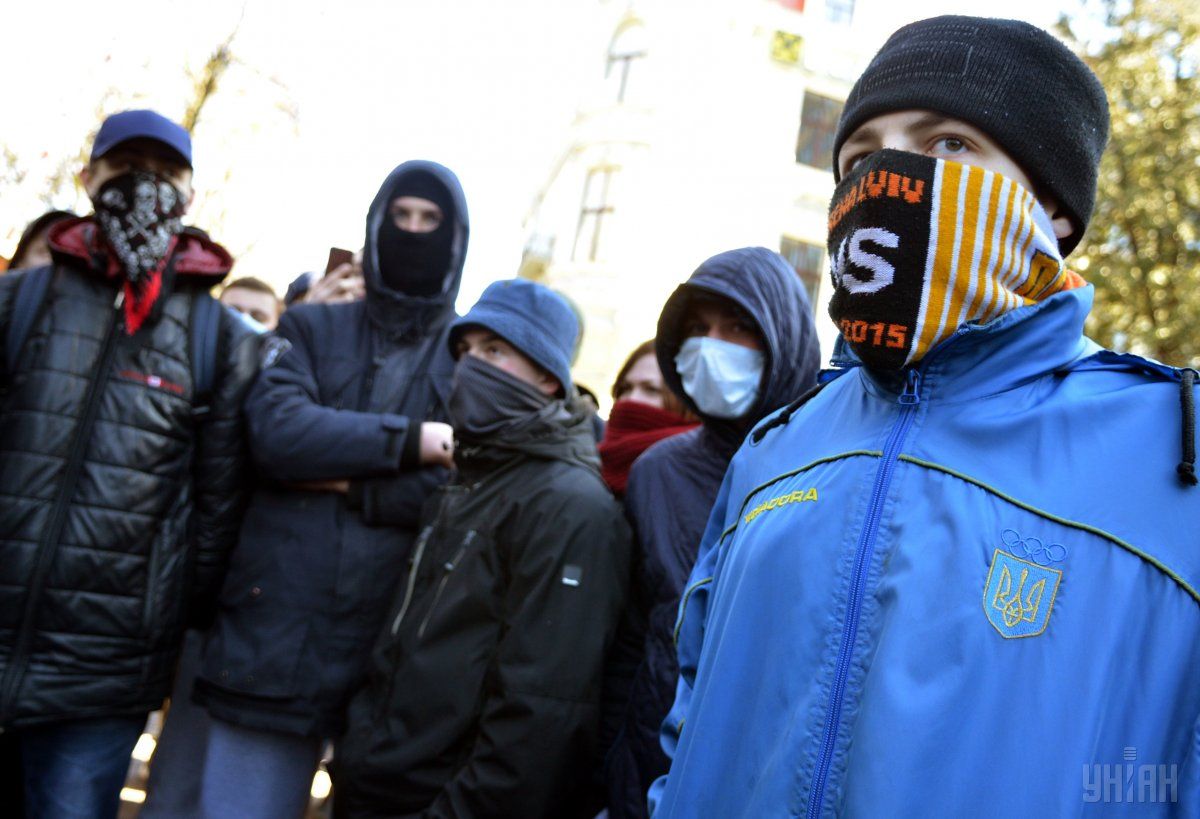 Photo from UNIAN
"At around 08:45 in the morning today, unidentified persons, about 40 people wearing balaclavas, made an attempt to seize part of a military facility belonging to the Ministry of Defense of Ukraine," the Command said.
Read alsoHigh tide of Ukraine's anti-graft efforts catches corrupt police official off guardThe unknown persons who introduced themselves as representatives of the CITI CENTER shopping and entertainment center have partially dismantled the fence of military unit A3571 and moved military property in an unknown direction, it said.
At the moment, members of military law enforcement agencies, the military prosecutor's office of the Southern region of Ukraine, the Pivden (South) air command of the Ukrainian Air Force are now working on the scene.