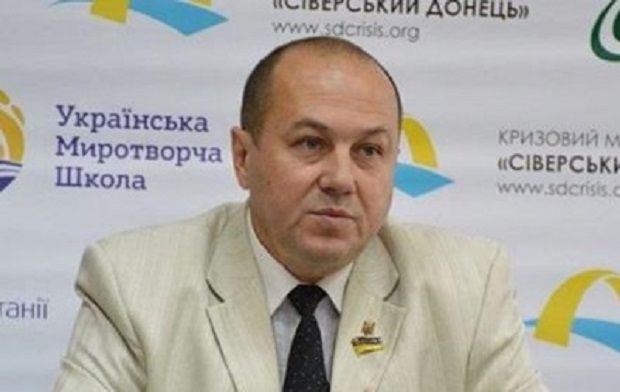 Samarsky/ paralel-media.com.ua
"Chairman of Solidarnist ["Solidarity"] faction of BPP Bloc at Sievierodonetsk City Council Serhiy Samarsky, a public figure, was killed yesterday evening," Harbuz wrote on Facebook.
Read alsoSBU: Female suspect in assassination of counterintel colonel in Mariupol detained in OdesaThe murder of Serhiy Samarsky over his political activity is considered as the main version of the crime, head of Public Relations Office at the Main Directorate of the MIA of Ukrainian in Luhansk region Tetiana Pohukai told 112 Ukraine TV channel, according to an UNIAN correspondent.
In addition, the spokeswoman noted that the versions of robbery and business-related killing are also not ruled out.
Samarsky's body was found with signs of violent death (his head was broken) at 00:30 on Friday.
Read alsoUkrainian MP Mosiychuk wounded in blast in KyivAs UNIAN reported earlier, a bomb blast occurred near the editorial office of the Espreso TV Channel in Kyiv's Solomyansky district on the evening of October 25. As a result, two people were killed, among them the bodyguard of Ukrainian MP Ihor Mosiychuk. Three more people suffered, including the MP and political expert Vitaliy Bala.
The explosion was qualified as an act of terror. The Kyiv Main Directorate of the SBU Security Service of Ukraine handles the investigation.