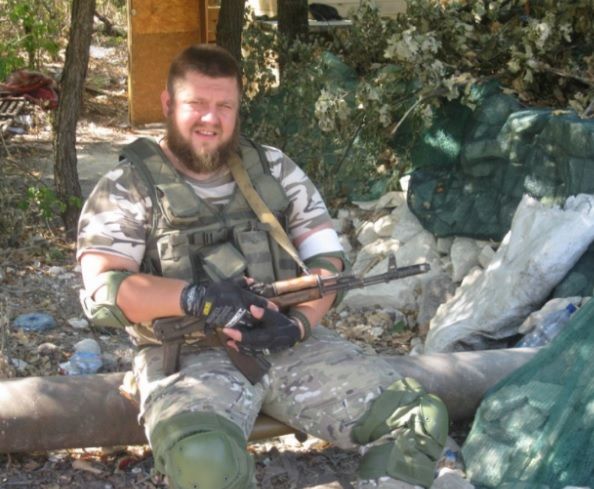 Screenshot
The first fact is that the Russian militants came to Donbas and participated in anti-Ukrainian rallies in the winter of 2013-2014, before the victory of the Maidan; that is, when Yanukovych was still president.
Read alsoUkrainian defectors in occupied Crimea sidelined, relocated – media"Now we have received another evidence that the Russians had been actively engaged in the events during the Maidan, even when Ukraine still had a "legitimate and lively" Yanukovych, which means that Russians did not root for extinguishing the political conflict; on the contrary – they sought to ultimately destabilize the situation and bring the conflict to a boiling point," the journalist said.
Read alsoChief military prosecutor: 1,600 Ukraine law enforcers, officials were FSB's targetsSimilar facts of participation of Russian citizens in the riots were also recorded in Donetsk. Kazansky showed a footage from a rally, where a Russian man confessed that protest paraphernalia and banners had been delivered from Russia to Donetsk.
Read alsoRussian spies seek to undermine EU solidarity, require response to match The second fact is that in his interview, Mazepin admits that there were military training camps for the "LPR-DPR" militants in Russia. Such facts had been known before, Kazansky said. We know that such camps were located in Rostov region, as well as in Moscow region. Now Mazepin said that another military camp was also set up in Voronezh region.