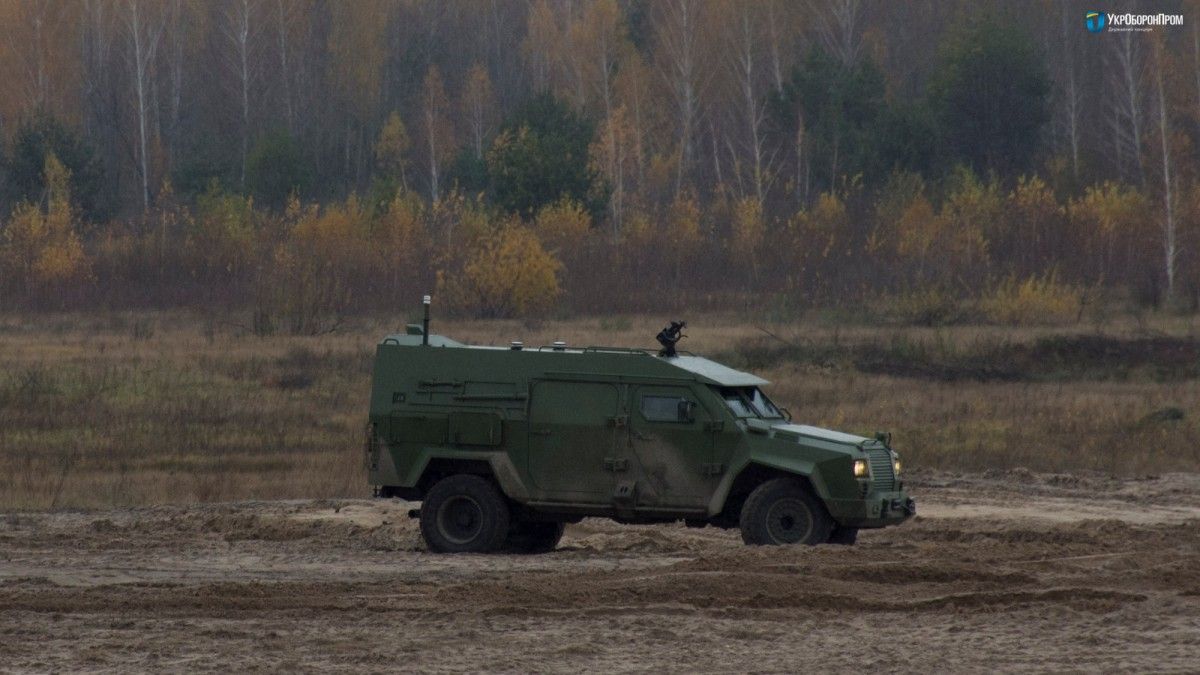 ukroboronprom.com.ua
The exercise was attended by Ukrainian President Petro Poroshenko, Secretary of the National Defense and Security Council Oleksandr Turchynov, Chief of the General Staff Viktor Muzhenko, and Ukroboronprom CE Roman Romanov, the report says.
Performing its test task, Bars-8MMK, equipped with 120-mm mortar and integrated into a digital data transfer system, was deployed at the position along with traditional mortars.
Read alsoOver 10,000 units of military equipment, arms to be bought for Ukraine's army in 2017Intended for ground units fire support under conditions of modern maneuvering war, it takes only up to 60 seconds to bring the complex to combat readiness condition. Target coordinates have immediately been analyzed by the fire adjustment system, and the new model was first to open fire and engage all targets. It was also the first one to roll back from firing position after the last shot.
The troops operating the mortar receive precise coordinates of their targets in real time due to the unit's integration into the combat field data transfer system.
Read alsoUkraine touts locally-built AR-15 assault rifle variantAs UNIAN reported earlier, test launches of Ukraine's anti-craft medium-range missiles were held outside village of Oleksandrivka in Kherson region.