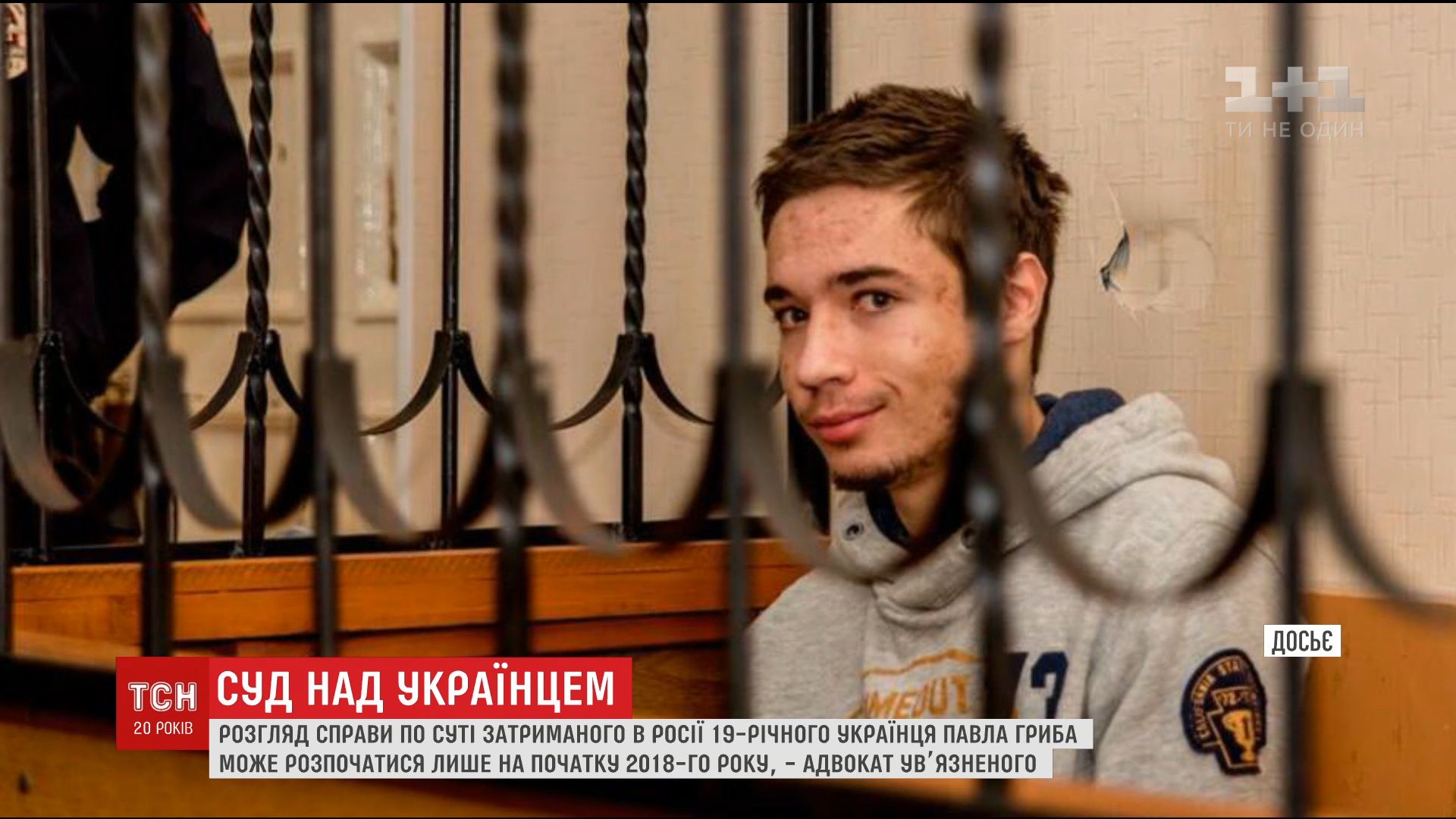 Screenshot from TSN video
"It was an appeal against the measure of restraint today. [The outcome] was predictable. They still did not let anyone go," Ihor Hryb told UNIAN.
He also noted that the defense had asked to release his son for house arrest, but the court refused to satisfy the motion.
Ihor Hryb also said that his son had not been taken to the courtroom where his mother and lawyer were present. Pavlo Hryb could speak via video link from the detention center.
Read alsoKlimkin urges EU, G7 states to send envoys to Russian court hearing in Hryb caseAs UNIAN reported earlier, a member of the State Border Guard Service's public council, Ihor Hryb, announced on August 28 that his 19-year-old son, Pavlo Hryb, was missing. Pavlo reportedly disappeared in Belarus on August 24 after he had traveled to the city of Gomel for a meeting with a Russian girl whom he met on social networks and who had allegedly also flown to Gomel.
The youngster's father said Pavlo was supposed to return on the same day. When it did not happen, the father went to Gomel in search for his son. He found out that Pavlo was wanted by the FSB in Krasnodar Krai (Sochi) under Article 205 of the Criminal Code of the Russian Federation (an act of terrorism).
It became known on September 7 that Pavlo was being kept in pre-trial detention center No. 5 in the Russian city of Krasnodar.
On September 13, the court in Krasnodar ruled to arrest Pavlo Hryb until October 17. On September 15, the Foreign Ministry reported that Hryb was transferred from the detention facility to a medical center. On September 16, he was returned to the detention facility. On October 6, lawyer Yevgenia Zakrevskaya stated that the ECHR invited Ukrainian doctors to assess Pavlo's health condition and to find out whether he was able to receive the treatment required.
On October 18, 2017, Krasnodar's Oktiabrskiy District Court extended the arrest of Pavlo Hryb until January 4, 2018.