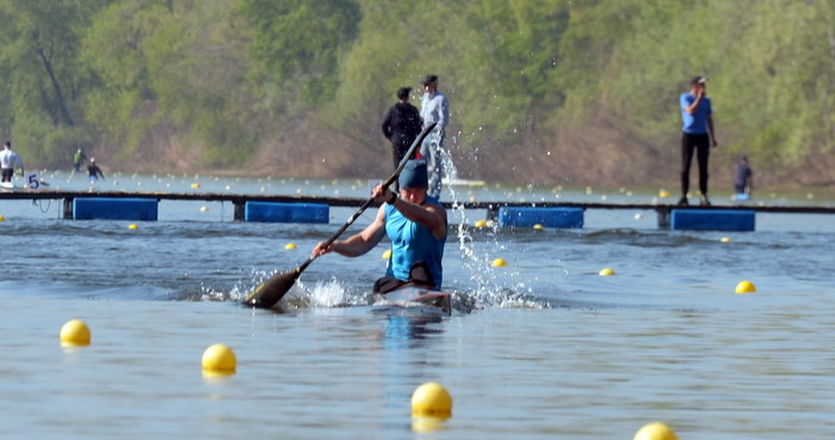 canoe.in.ua
Trunov returned the positive test during an in-competition test at the opening ICF Canoe Sprint World Cup event in Montemor-o-Velho, Portugal, in May, according to the International Canoe Federation.
As a result, Trunov and his teammates will be disqualified and will be required to return the gold medals they won in the K4 500 and K2 500 in Montemor, along with the K2 500 bronze medal they won in the second ICF World Cup in Szeged.
He will also be disqualified from the K1 200 meters and ordered to return the silver medal he won in Montemor.
Trunov returned an elevated testosterone reading, and after careful consideration by the ICF Doping Control Panel, a decision was taken to apply the full force of the law against the Ukrainian.
Read alsoNYT: No Russian anthem at Olympics? I.O.C. weighing possible penalties"The International Canoe Federation is determined to wipe out cheating in our sport," ICF President Jose Perurena said.
"There is no place for doping in any sport, and we will continue to take a strong stand until the message gets through to athletes; cheat and you will be caught, and you will suffer the consequences."
"We have so many tremendous athletes in canoeing, all clean and working hard to be the best they possibly can. We owe it to them, the fans and the sport to maintain our zero-tolerance of doping, and we make no apologies for cracking down hard on athletes who break the rules."