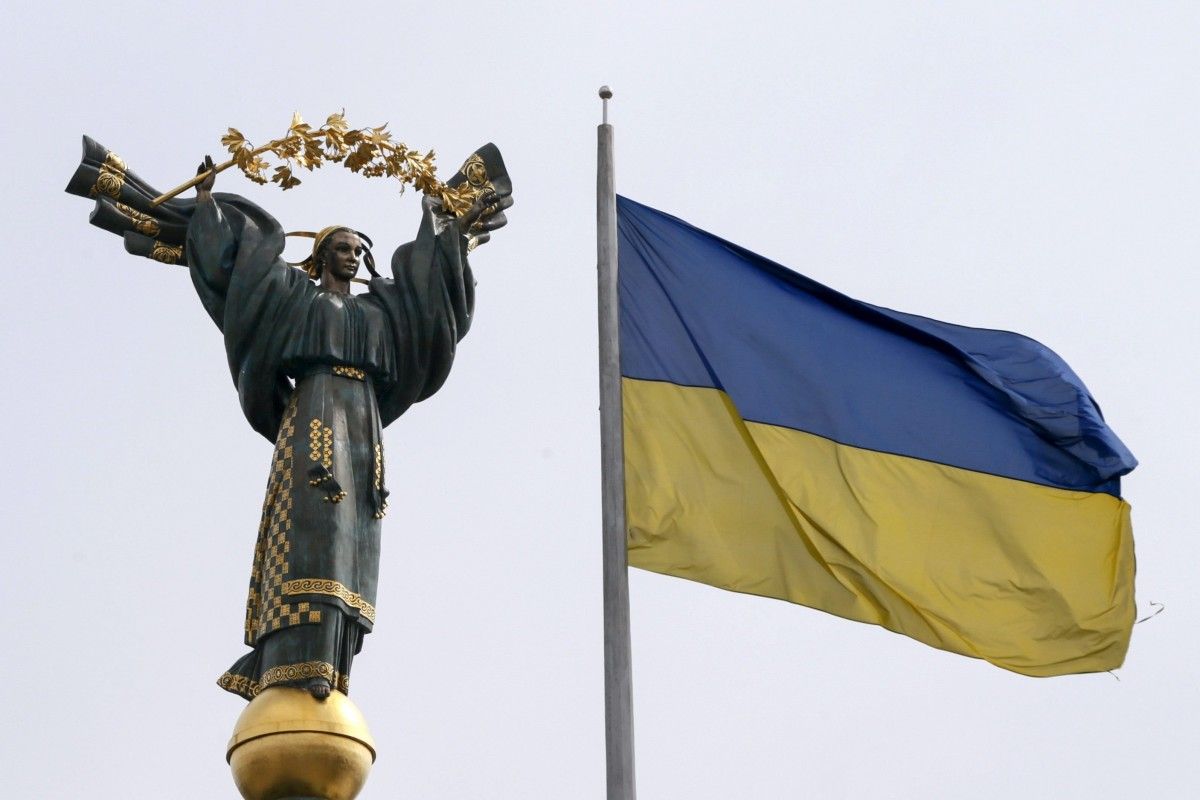 REUTERS
However, as the language policy is not always observed in government offices, a Ukrainian activist Andriy Smoliy along with a group of friends created a non-govenmental organization to help people carry out an actual language revolution, according to TSN Tyzhden.
Every day they receive complaints of various kinds from people whom officials and service providers refused to address in Ukrainian, and they go to courts and win cases, including against big retail chains.
According to the new law, if someone wants to become a civil servant, they need to learn the state language because the level of language command has to be proven at a language exam. Commissions have been set up at 86 universities to issue certificates confirming fluency in Ukrainian.
To ensure that everything is honest, an entire body has been established, the National Agency for Civil Service, responsible for this issue.
"More than 22,000 citizens applied for the certificate. This system has already proved its effectiveness. Everyone understood that this is just one of the necessary requirements. You will not find a single civil servant in France, Germany, or even in Spain with its 17 autonomies, who does not speak the state language, "says Kostyantyn Vaschenko, head of the Agency head.
Read alsoIncreased Ukrainian language quotas on radio stations come into force Nov 8As shown by an experiment held in Kyiv, not all government employees address citizens in Ukrainian. At the same time in Kharkiv, of all interviewed public officials, only one spoke Ukrainian, while all the rest spoke Russian.
Vashchenko says citizens can feel free to file complaints against such officials, and the Agency will respond, launching disciplinary proceedings. The issue of the officials' dismissal can even be raised in such cases.
Now, more than ever during the years of Ukraine's independence, a lot of organizations have appeared that teach others Ukrainian language and help fight for it. Volodymyr Nakonechny, the co-founder of the "Ukrainian-speaking Kyiv" community, promotes the Ukrainian language on the street.
For example, communicating with the population via billboards, activists convince that living in Kyiv means googling in Ukrainian, posting on Facebook in Ukrainian, and spelling the city's name as Kyiv, not the Soviet-style Kiev. This tide of efforts has already brought the Kyiv City State Administration to change the corresponding letters in the name of their website.
This business has long figured out the Ukrainian language trend as quality service is the main tool in the struggle for clients.