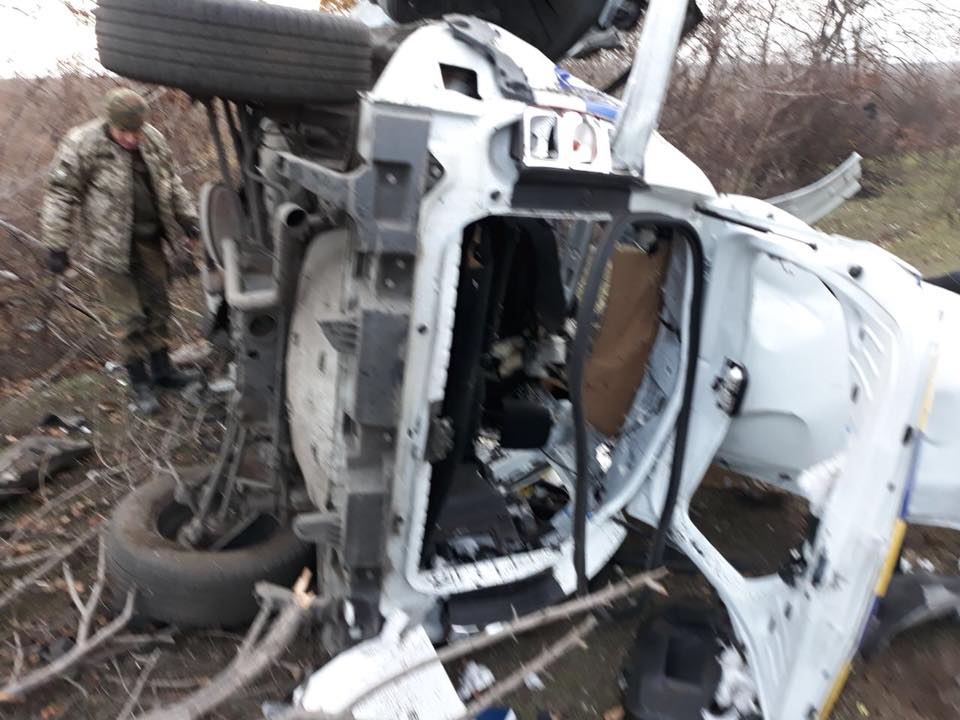 A blown-up police car / Photo from facebook.com/Vyacheslav.Abroskin
"An hour ago, a police major on duty was killed, two more policemen were wounded, they were rushed to hospital ... On their way to respond to a call, a car with Mariupol policemen of the patrol police's response group was blown up in a blast of an anti-tank mine near the village of Talakivka," Chief of the National Police Serhiy Kniazev said.
Yesterday there was no mine there, because our military freely moved along that place, he said.
Kniazev also said one more disguised landmine had been found in the nearby area.
He also expressed his condolences to the relatives of the police officers.
The information was confirmed by the Ukrainian National Police's first deputy head Viacheslav Abroskin. "A service vehicle of the police traveling down the Talakivka-Hnutove road has hit an anti-tank mine planted by a militant group near the settlement of Hnutove in Donetsk region," he said on Wednesday.
"A police major born in 1981 has died of his wounds. Another two policemen were wounded. They are now in hospital," Abroskin wrote on his Facebook page.