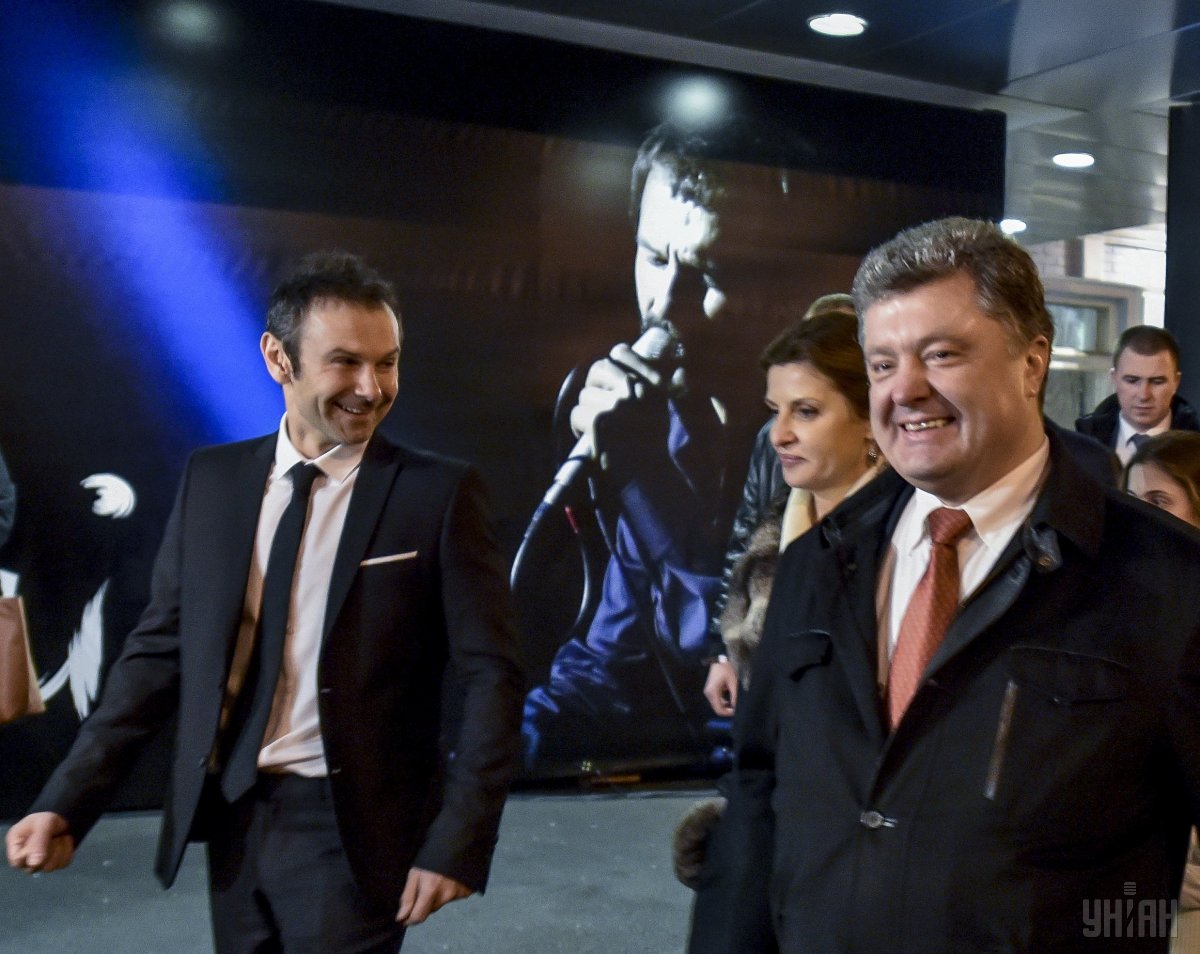 Photo from UNIAN
In earlier days, the fate of Ukraine was decided by a closed circle of people, which included less than 1% of the country's population, but now thanks to social networks this active minority accounts for about 20% of Ukrainians, Novoye Vremya wrote.
Ukrainian netizens share a significant feature that distinguishes them from Facebook and Twitter users in other countries across the globe. That is, it's politically and socially active citizens who seize the day rather than pop stars, sportsmen, and other showbiz celebs.
In Ukraine, a single post in social media can start a revolution, while successful blogging can pave way to big politics. At the same time, a single flash mob campaign by a group of indignant users is able to lobby for the most important reforms nationwide.
The publication has ranked Top 50 opinion leaders, having counted their cumulative audience on Facebook and Twitter:
1. Sviatoslav Vakarchuk, musician (2.134 million users)
2. Petro Poroshenko, President of Ukraine (1.933 million)
3. Mikheil Saakashvili, politician (1,213 million)
4. Mustafa Nayem, Ukrainian MP, journalist (1.133 million)
5. Arsen Avakov, Ukrainian Interior Minister (1.061 million)
6. Arseniy Yatsenyuk, leader of the People's Front party (1.014 million)
7. Yevhen Komarovsky, children's doctor (896,000)
8. Dmytro Tymchuk, Ukrainian MP for the People's Front party, coordinator of Information Resistance analytical group (707,000)
9. Vitali Klitschko, ex-boxer, Kyiv Mayor (603,000)
10. Oleh Liashko, leader of the Radical Party (567,000)
11. Dmytro Karpachev, psychologist, TV presenter (555,000)
12. Anatoly Sharij, video blogger (511,000)
13. Viktor Medvedchuk, politician (496,000)
14. Serhiy Leshchenko, Ukrainian MP, journalist (494,000)
15. Roman Skrypin, journalist (484,000)
16. Vitaly Portnikov, journalist (478,000)
17. Isaak Pintosevich, coach (468,000)
18. Hryhoriy Mustang Wanted, roofer (448,000)
19. Anatoly Hrytsenko, politician (395,000)
20. Serhiy Prytula, showman (388,000)
21. Michael Schur, fictional character, journalist, TV presenter (379,000)
22. Tetiana Danylenko, journalist (362,000)
23. Borys Kolesnikov, journalist (356,000)
24. Pavlo Klimkin, Ukrainian Foreign Minister (338,000)
25. Oleksandr Turchynov, Secretary of the National Security and Defense Council (334,000)
Since 2009, the number of Ukrainian Facebook users has grown 160-fold, from 62,000 to 10 million people.