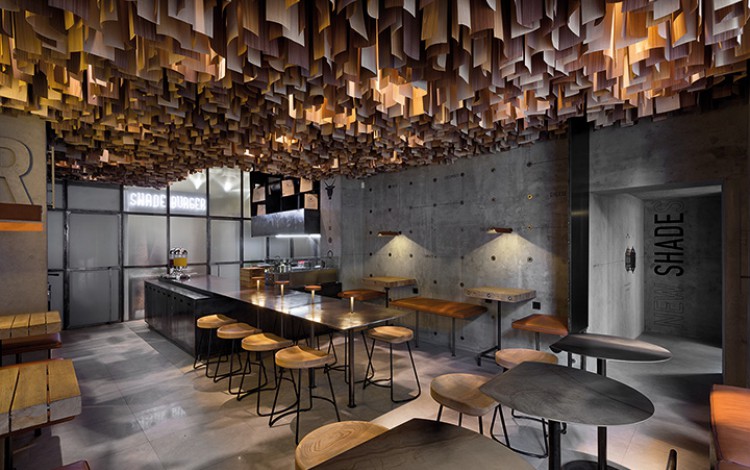 Business Ukraine magazine
Europe's most stylish restaurant interior is located in Ukraine. Perhaps even more surprisingly, the award-winning restaurant in question is not located in the heart of booming Kyiv or on the elegant boulevards of cosmopolitan Lviv and Odesa, but in relatively provincial Poltava, Business Ukraine magazine reports.
Poltava restaurant Shade Burger emerged as winner in the "Europe Restaurant" category at the 2017 Restaurant and Design Awards in London on October 5. The Restaurant and Bar Design Awards, now in its ninth year, is a globally recognized competition dedicated to the design of food and beverage spaces. It covers every imaginable space, from ships to airports, museums to burger vans, and from Michelin-starred establishments to the fleeting fancies of pop-up street food culture.
This prestigious award has shone the international spotlight on Ukraine's increasingly innovative and impressive design industry.
Read alsoOverwhelming majority of Eurovision-2017 foreign guests mull another visit - pollIt highlights the grassroots shift currently underway in the country as Ukraine distances itself from post-Soviet ostentation and increasingly integrates into the contemporary European cultural community.
The Poltava restaurant interior that caught the attention of the London jury features minimalist post-industrial concrete aesthetics and funky lighting solutions with a democratic seating ensemble.
All this is a long way away from the traditional post-Soviet emphasis on extravagance and excess that saw Ukraine stereotyped as home to tasteless vulgarity and crude displays of material wealth.
The award-winning Shade Burger interior design is the work of Ukraine's YOD Design Studio.