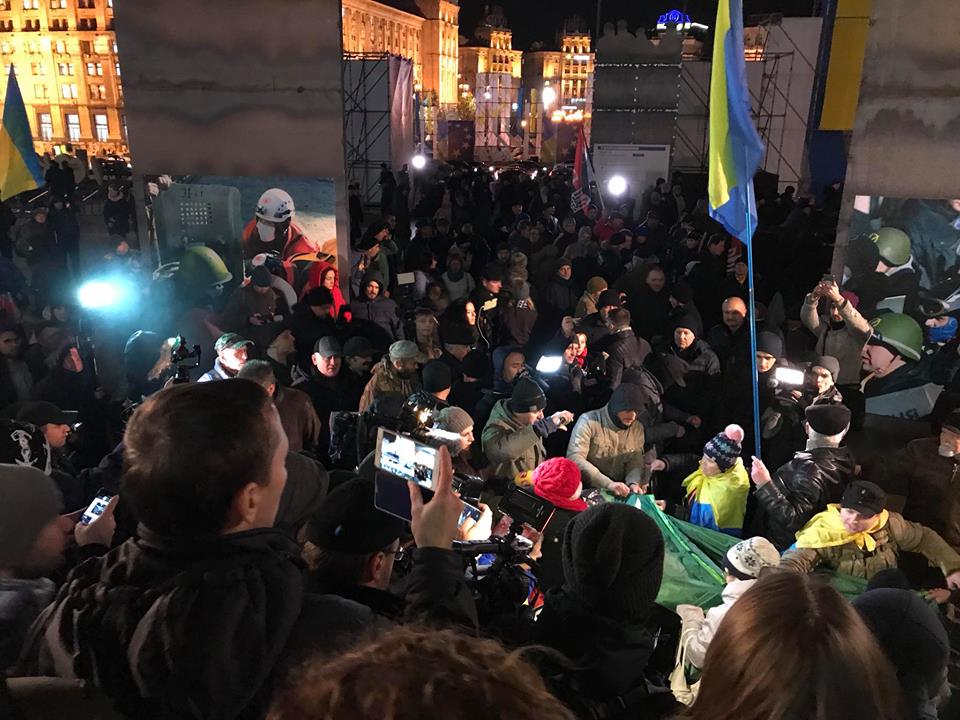 Serhiy Melnychenko / Facebook
There are about 200 people who came to the rally, according to an UNIAN correspondent. They brought candles to shape up a huge coat of arms of Ukraine.
"The protesters urge the police not to prevent them from celebrating the anniversary of the Revolution of Dignity," the UNIAN correspondent says, adding that at the moment there are no incidents."
At the same time, representatives of the NGO Coalition of the Orange Revolution say they had come to the Maidan demanding that the perpetrators who are complicit in the murder of civilians during the Revolution of Dignity be tried and prosecuted.
Read alsoEuromaidan's anniversary: The Revolution of Dignity in flashback (Photo, video)Chairman of the NGO's board, Serhiy Melnychenko, claimed on Facebook that a fight had erupted with a group of unidentified men who called themselves "police".
According to him, seven tents were forcibly snatched from the activists and taken away.
In another posting on Facebook, Melnychenko clarified that several hundred people sporting police uniform and balaclavas had surrounded the group of protesters.