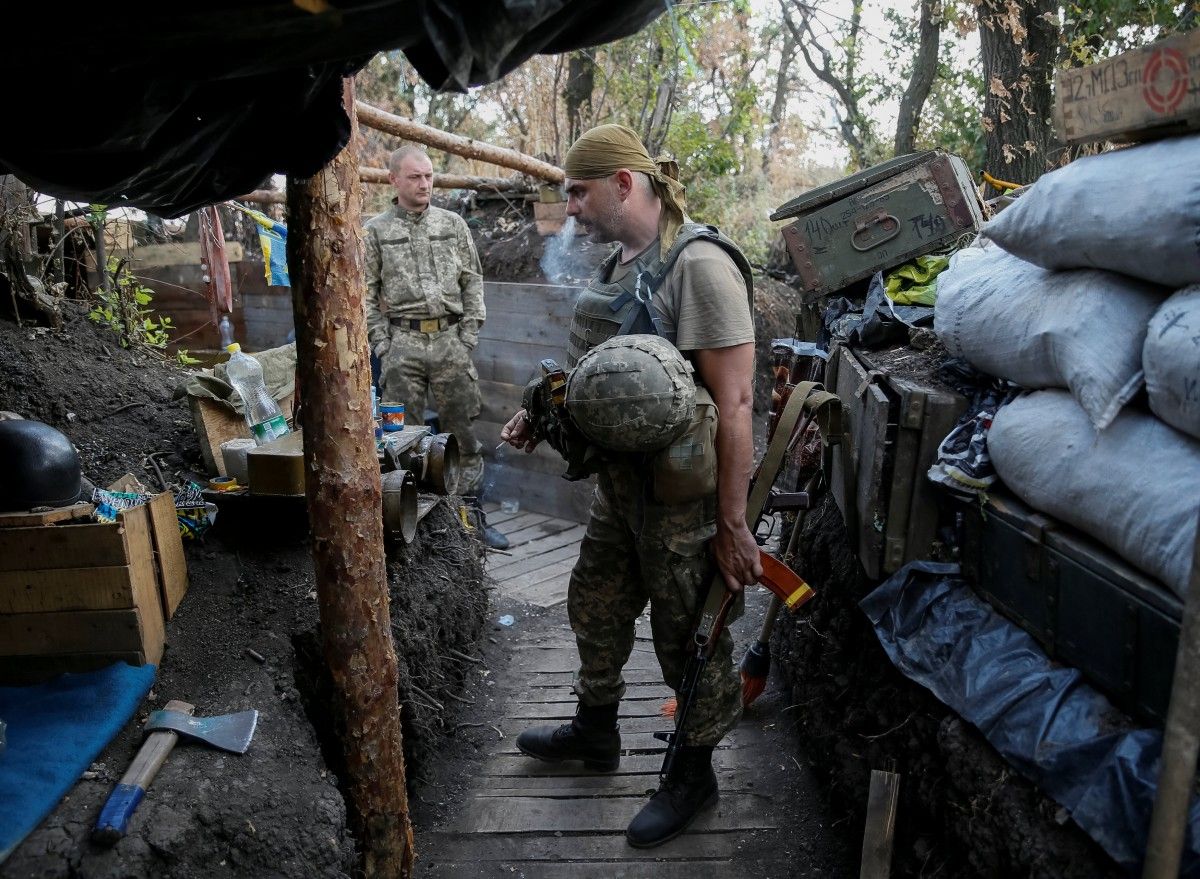 REUTERS
The order of November 20 states that this is allowed "during combat and combat missions", the BBC reports.
There is another comment regarding facial hear: "It must comply with hygiene [standards] and not hinder the use of personal protective gear..."
The Ukrainian army and the fleet have long adhered to Soviet traditions in terms of soldiers' looks. In the Ukrainian Statute of the internal service, it was stated that wearing a beard is allowed "only to officers and ensigns (midshipmen) given certain medical conditions."
Read alsoPhoto exhibit ".RAW Ukraine on the Frontline" launched in New YorkIn practice, this meant that a beard was allowed, for example, to conceal facial scars.
But when the conflict broke out in the east of Ukraine in 2014, it became clear at once that the Ukrainian army had not only lost its tactical skills but also degraded technically.
Even military camouflage uniform failed to meet the requirements of combat situations.
Around the same time, after 2014, beards started to appear on harsh faces of Ukrainian fighters who entered into a long and hard war.
Military chiefs did not pay that much attention to the looks as before. It was more about the spirits and readiness of the country's troops to restrain the advance of hostile forces. Besides, the living conditions in the trenches were rather severe.
Over time, Ukrainian soldiers have gained more weapons, modern equipment, and new tactical gear.
At the same time, the beards on the faces of Ukraine's military have already become entrenched in people's perception of soldiers due to TV reports and photos by war correspondents.
Read alsoUkrainian army retakes several villages at Svitlodarska Duha bulge – volunteerHowever, it is unlikely that bearded soldiers will be marching on military parades.
As one military expert told BBC via the phone, the farther from the front line, the less loyal military chiefs to their subordinates sporting beards.