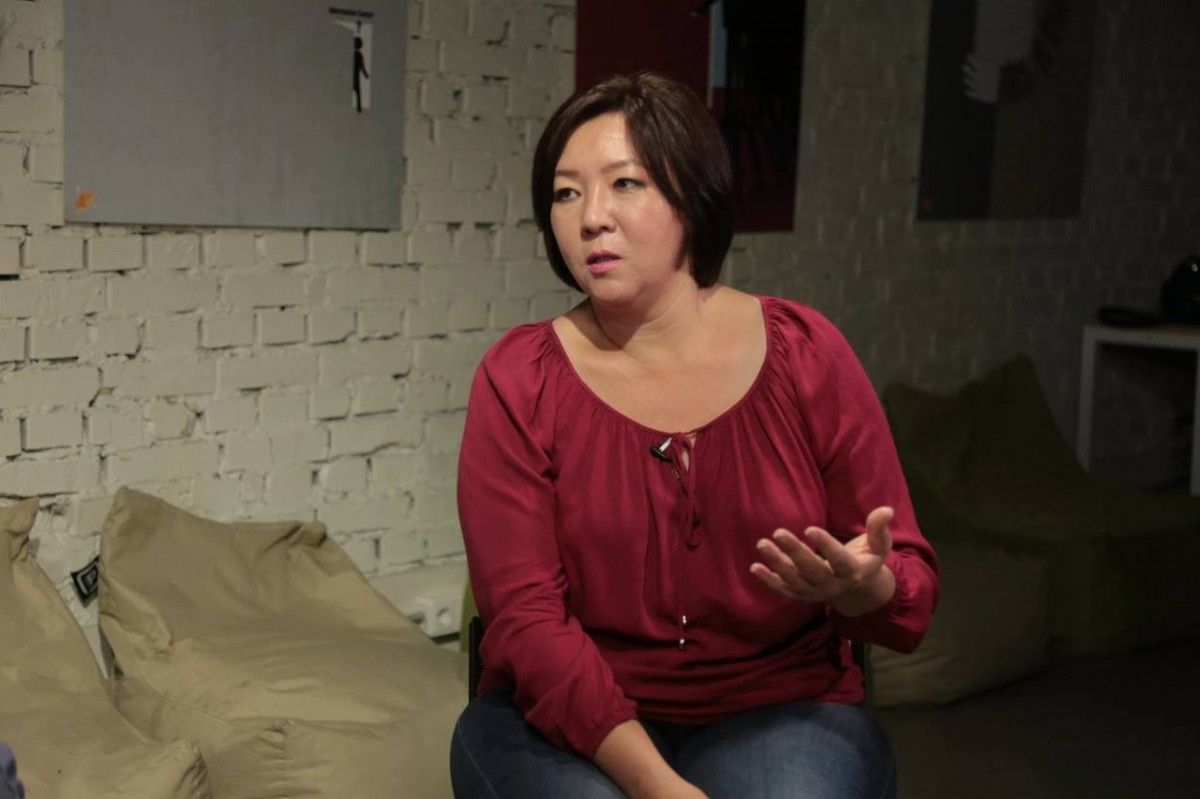 Zhanar Akhmet / Hromadske
Svitlana Zalishchuk, a member of Ukraine's parliament, wrote on Facebook that Zhanar Akhmet, who fled to Ukraine after criticizing Kazakh President Nursultan Nazarbaev's government, was released on November 22 pending a decision on her extradition, RFE/RL reported.
The ruling makes Zalishchuk responsible for ensuring that Akhmet does not flee Ukraine.
Akhmet was detained in Kyiv last month based on a Kazakh arrest warrant that accuses her of fraud.
On November 2, the Shevchenko District Court in Kyiv ruled that Akhmet must remain in detention for 60 days before the decision on her possible extradition is made.
Akhmet fled Kazakhstan in March with her 9-year-old son, saying she feared for her safety if she remained in the Central Asian nation.
Read alsoUkraine detains Kazakh blogger at Kazakhstan's request – mediaAkhmet told RFE/RL that she decided to flee when she learned from sources that she could face charges of "organizing an illegal group" that uses the Internet to advocate self-immolation.
She previously faced a series of court hearings in Almaty for alleged infractions, including jaywalking, that she considered politically motivated retaliation for her criticism of authorities.
At least four other Kazakh opposition and rights activists – Ermek Narymbaev, Moldir Adilova, Aidos Sadyqov, and Natalya Sadyqova – also have fled to Ukraine in recent years.
Nazarbaev, 77, has held power in Kazakhstan since before the dissolution of the Soviet Union in 1991.
He has established tight control over politics and the media and tolerates little dissent in the oil-producing country of 18 million.