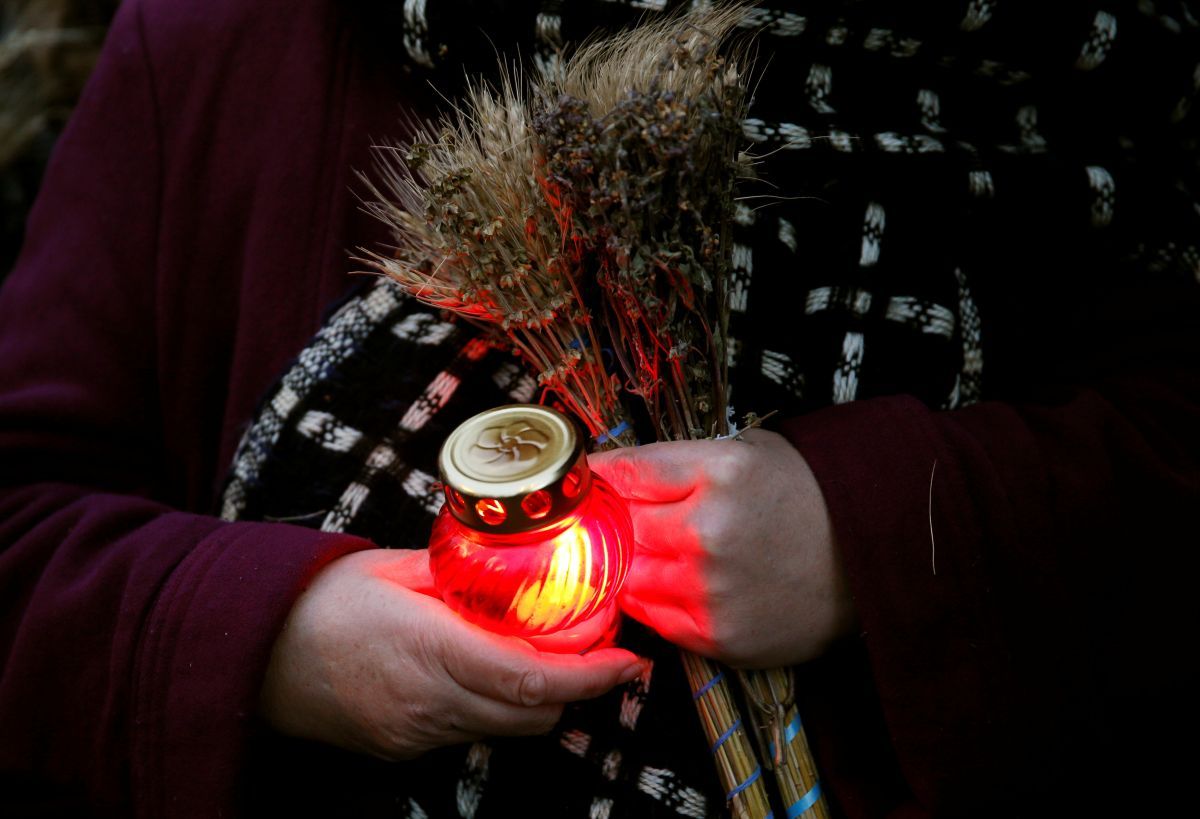 REUTERS
This year marks the 85th anniversary of the genocide of the Ukrainian people - the Holodomor of 1932-33 - organized by the Communist government of the former Soviet Union.
Citing data from the scientific and demographic research, Ukraine claims that the total number of human losses from the Holodomor of 1932-33 is 3.941 million people, while the loss of Ukrainians in terms of the unborn is 6.122 million.
According to other sources, in the peak months of the Holodomor, 24 people died in Ukraine every minute, 1,440 - every hour, 34,560 – every day. Thus, 4.5 million Ukrainians were killed.
In Kyiv and other Ukrainian cities, mourning ceremonies will be held to commemorate the victims of the Holodomor, while the Ukrainian World Congress of organizes such events worldwide.
Read alsoBitter Harvest about Ukraine's Holodomor hits the big screen – mediaVigils will be held at the National Holocaust Memorial in Kyiv, to be attended by President of Ukraine Petro Poroshenko, Prime Minister, and Chairman of the Verkhovna Rada, as well as the representatives of the diplomatic corps, priests, and general public.
At 16:00, along with a national minute of silence, the traditional "Light the Candle of Memory" initiative will take place. Everyone is welcome to light a candle and put it on a window sill (or a balcony), thus honoring the memory of the millions of Ukrainians who were killed by famine in Ukraine.
President of Ukraine Petro Poroshenko, while speaking at the general debate of the 72nd session of the UN General Assembly in New York Sep. 20, urged the UN member states to recognize the Holodomor as an act of genocide of the Ukrainian people. He stressed that the United Nations had always played a leading role in ensuring that the crimes of the past were never repeated.
Read alsoPoroshenko calls on nation to remember residents of western Ukraine deported to Siberia by Stalin"The 72nd session of the General Assembly coincides with the 85th anniversary of one of the deadliest crimes of the 20th century, the Holodomor. It was an man-made famine in Ukraine in 1932-1933, organized by the totalitarian regime of Stalin, which killed 7 to 10 million Ukrainians," Poroshenko said.
He noted that Dr. Raphael Lemkin, the author of the Convention on the Prevention and Punishment of the Crime of Genocide, adopted by the UN General Assembly in 1948, called the destruction of the Ukrainian nation a classic example of genocide.
Read alsoBritish MPs call on gov't to recognize Holodomor in Ukraine as genocideMore than 20 countries have officially condemned and recognized the Holodomor as the genocide of the Ukrainian people.
At the same time, the Russian government denies that the famine was directed against the nation, and denies that it was an act of genocide.