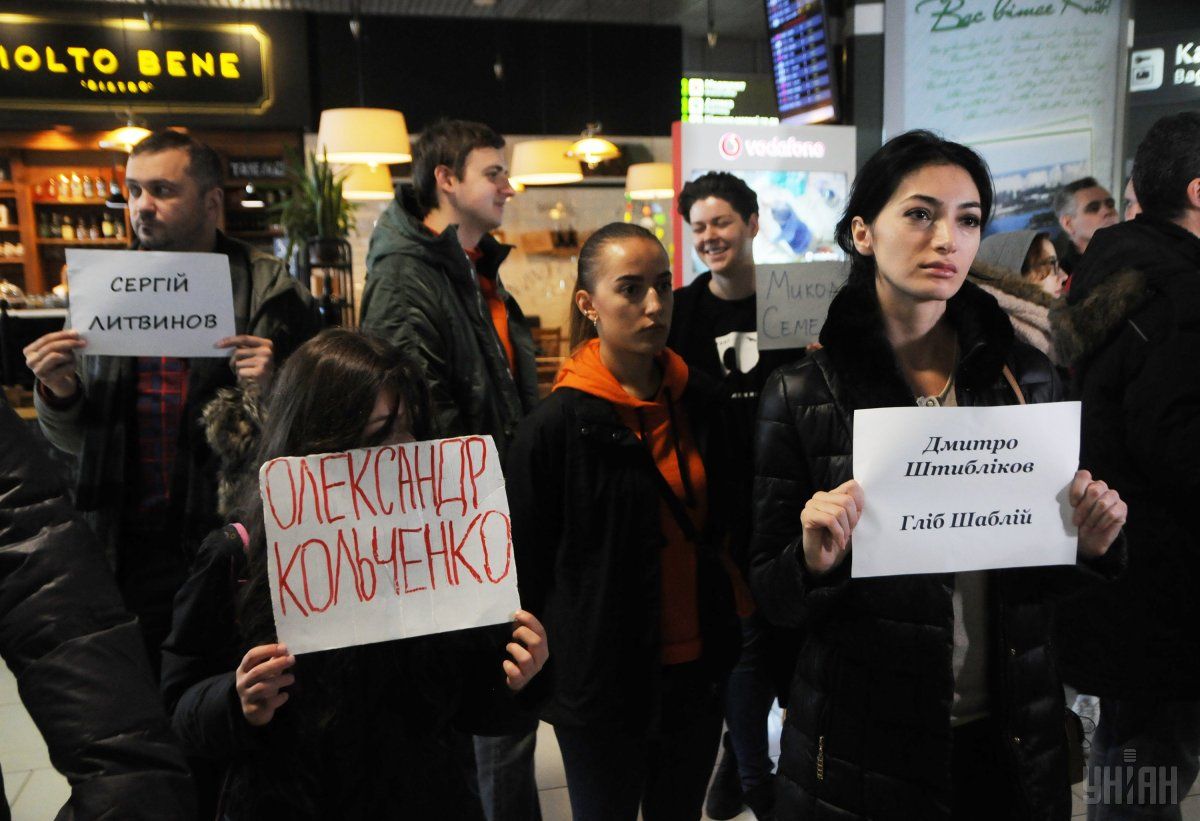 Facebook/UkraineMFA
The flash-mob intended to mark Sasha Kolchenko's 28th birthday, his fourth in Russian captivity since he, Ukrainian filmmaker Oleg Sentsov, and two other opponents of Russia's annexation of their native Crimea have been arrested, according to KHPG.
There were some variations on the 'Waiting in Vain' theme for the action with one man in Prague, for example, holding a sign reading: 'Transfer to the Hague", with the name underneath Russian President Vladimir Putin.  There are multiple grounds for wishing to see Putin held to answer before the International Criminal Court at the Hague.  They include, though are not confined to Russia's flagrant rights abuses in occupied Crimea and the ever-mounting number of Ukrainians it is holding prisoner on politically motivated charges.  
There are now well over 60 known prisoners, held on spurious charges, and the number has risen alarmingly over recent months. 
It is unfortunately likely that the list of political prisoners will only be growing, the non-governmental human rights watchdog says.
Read alsoRussia's human rights center expands list of political prisonersRussia is actively blocking efforts to monitor human rights abuse in Crimea and increasingly targeting civic activists and has now turned to concocted criminal charges, clearly aimed at discrediting respected Crimean Tatars and the Mejlis [representative assembly].
It also imprisons Ukrainian nationals thousands of kilometers from their homes, in breach of the European Convention.
Read alsoKlimkin: Crimean Tatar woman of 82 dies at hands of Russian occupation forcesPolitical prisoners require public support, both through sending letters to them, and in acting as advocates to politicians, the media, calling for greater pressure on Russia, via sanctions and other levers, to secure their release.