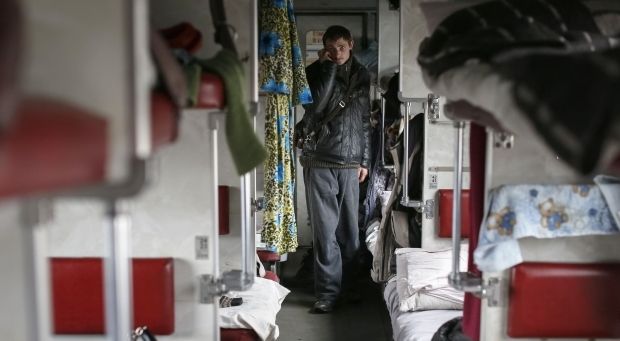 REUTERS
Speaking at a press conference in Kyiv on Tuesday, he said that 1.6 million internally displaced persons were registered in Ukraine. Thus, Ukraine is ninth in terms of the number of internally displaced persons.
According to him, approximately 800,000 IDPs permanently reside in government-controlled territories, excluding those IDPs who constantly cross the contact line back and forth.
Read alsoNearly 586,000 Ukrainians lose access to pensions in conflict zone in Donbas – UNHCRAccording to Walker, there is a significant number of civilians in Ukraine who permanently live in areas not controlled by the government and who must regularly cross the contact line to register as IDPs and claim social aid and pensions.
Walker says that this partly explains why almost 1 million Ukrainians cross the contact line every month.