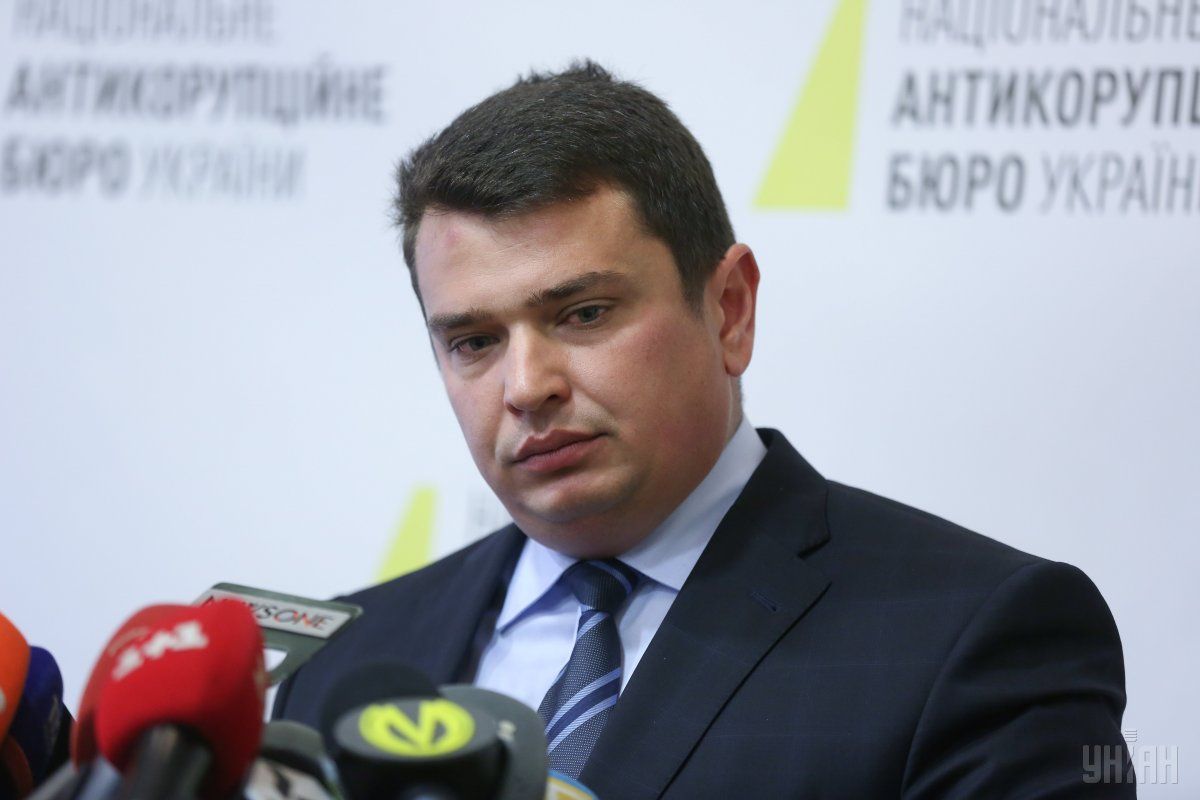 Photo from UNIAN
"Such resistance was expected," Sytnyk told VOA during the Global Forum on Asset Recovery held in Washington.
NABU investigates fewer cases than the Prosecutor General's Office, Sytnyk noted. "If we compare the number of cases, we have fewer of them, but if we talk about their quality or targets of such cases, then, of course, the Prosecutor General's Office is clearly not up to par," he said.
Read alsoNABU: Lutsenko "unaware" of basic principles of undercover operations"Here it's not about the distribution of authority: it's about the survival of the corrupt elite, which once again proves that it is impossible to investigate cases against corrupt top officials in Ukraine and not meet resistance," Sytnyk said.
He also criticized the procedure for recovery of $1.5 billion, associated with Viktor Yanukovych. The assets were redirected to the state budget as part of the special confiscation procedure.
Read alsoUkraine discovers over $3.24 bln in stolen public funds due to U.S. assistance – State Dept"There are a lot of questions regarding them [assets] and how they were recovered. As far as I remember, there are three or four criminal proceedings that were registered based on a court decision on the circumstances of the recovery of $1.5 billion, some mythical decision of Kramatorsk Court," Sytnyk said.
The statements by the prosecutor general, according to Sytnyk, could also complicate further cooperation with the FBI. "After that, [how can we go] proposing constructive cooperation? It's very difficult to perceive them as sincere," Sytnyk said, noting that "this effectively crosses out cooperation with our strategic partners who support us when we are at war. Probably, this is the instinct of survival that dominates over common sense."
Read alsoUkraine's parliament withdraws bill on control of anti-graft agencies – MPCorruption has long become a transnational phenomenon, according to Sytnyk, who stressed the importance of holding a Global Forum on Asset Recovery.
Corruption can't be tackled without proper cooperation between international partners, according to NABU chief, who also noted that with some countries, for example, Panama and Cyprus, information exchange on corruption cases is not yet sufficient.