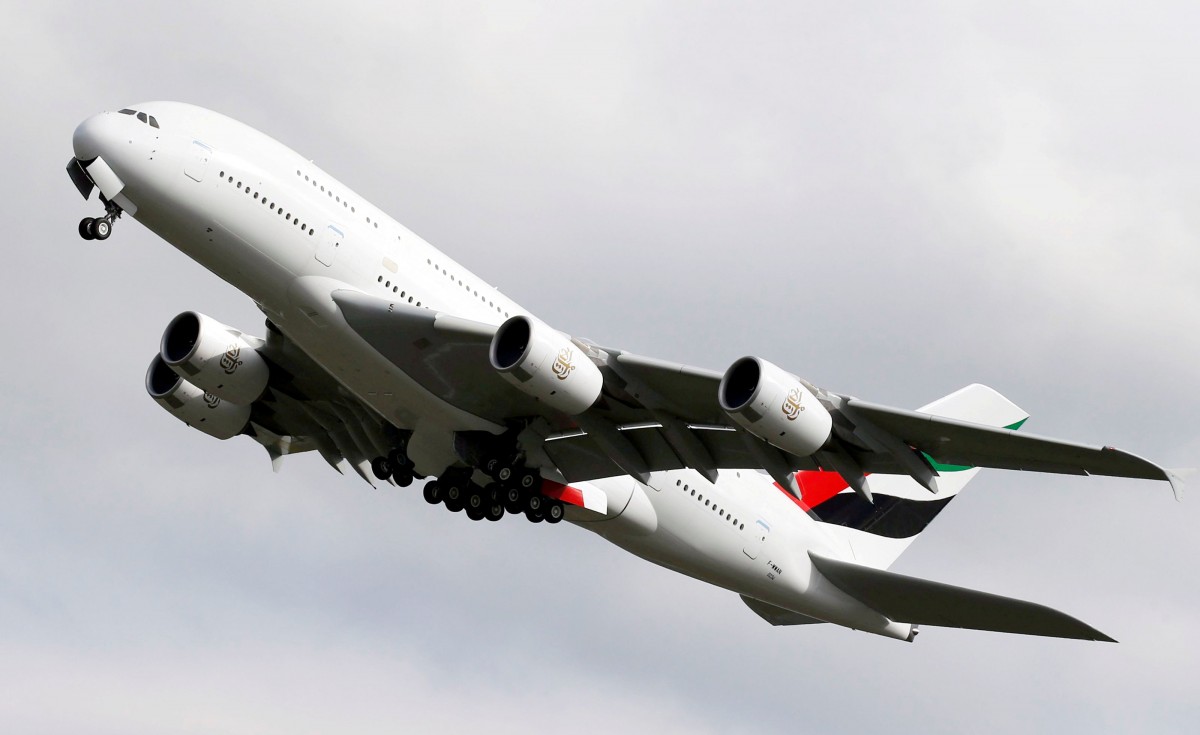 REUTERS
The publication notes that the operation to "rescue" the world's largest passenger liner has successfully ended this week. The incident with the famous French giant, owned by Air France, occurred on September 30, when it was flying from Paris to Los Angeles with 496 passengers and 24 crew members on board. The front of the outer starboard engine was severely damaged, with part of its external cowling stripped away.over Greenland, Gazeta.ru wrote.
As a result, the plane was forced to make an emergency landing with three engines on Goose Bay air base of Royal Canadian Air Force, while the passengers had to spend there an extra 24 hours there.
Read alsoUkrainian-made An-132D transport aircraft showcased at Dubai Air ShowLater, parts of the engine that had broken away were found on a glacier in Greenland and delivered to Paris for further examination.
Because of the incident, the U.S. Federal Aviation Administration issued an order to all airlines owning the A380 with GP7200 engines of the Engine Alliance origin, to visually inspect all similar engines.
Another problem was more difficult, as the French aircraft became stranded in a remote Canadian airport. Its "rescue" lasted over two months and ended only recently.
A few days before, Ukraine's An-124 Ruslan had delivered a new GP7200 engine from Europe to Canada.
On the return flight, the aircraft delivered to the UK the remains of a damaged engine, to be examined at General Electric.