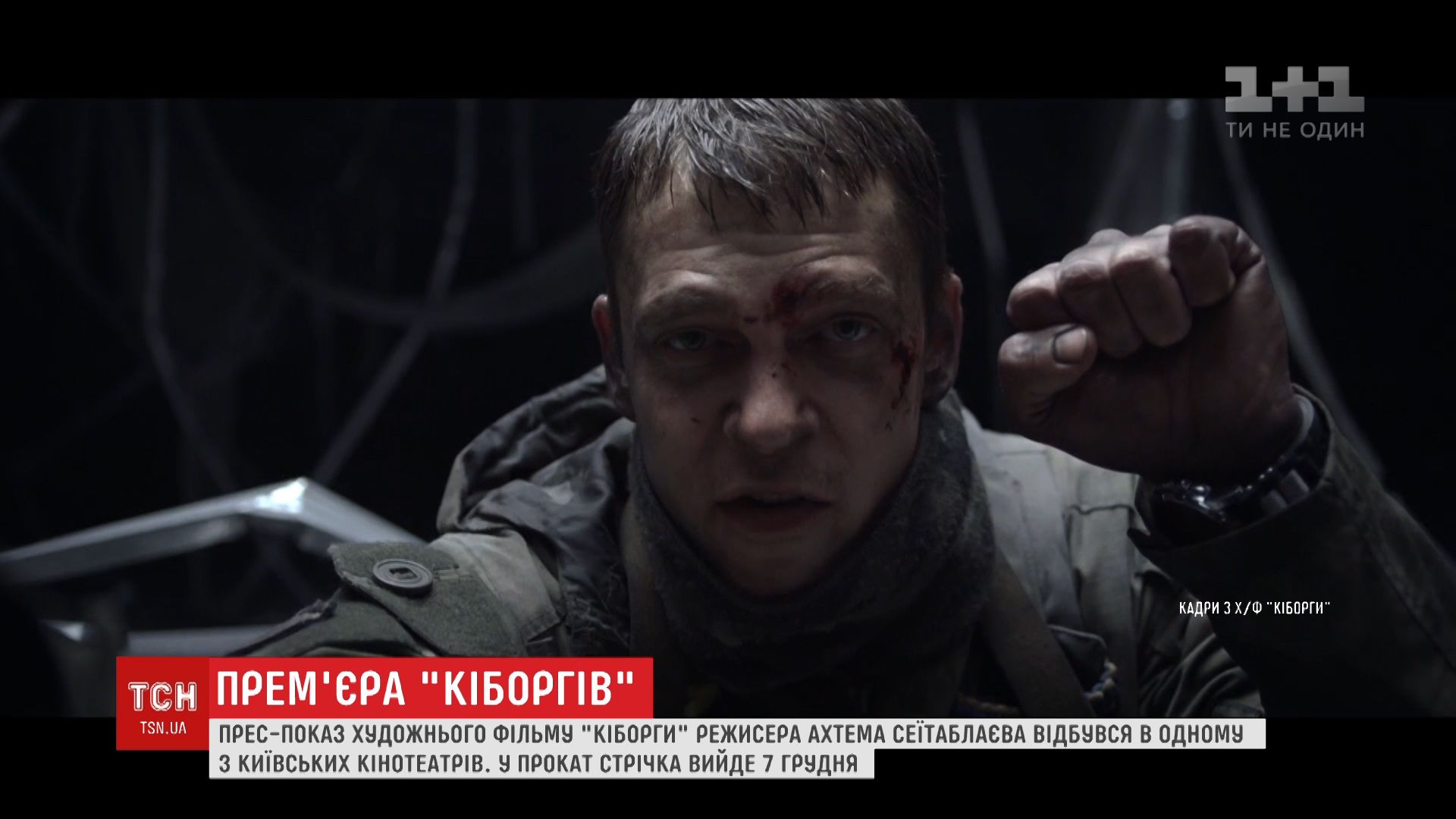 Cyborgs opened in theaters nationwide on December 7 / Screenshot
In his words, over its first week of screening, the Cyborgs war drama secured the top spot at the Box Office compared to other films that appeared on screen simultaneously.
Read alsoLast survived defender of Donetsk airport freed after almost two years' captivity (Photos)The budget of the film is $1.74 million. Almost half of it was allocated from Ukraine's national budget. The shooting took about two months. It was held outside Kyiv and in the north Ukrainian city of Chernihiv.
Some 106,350 people have already watched the film. "This film is now very relevant, and I'm glad that our audience have appreciated it so highly. I consider this result to be the appraisal of the Ukrainian State Film Agency's work," Illenko said.
The film appeared on screen on December 7. Axtem Seitablaiev is the film director. "Our film is not about war but about the world born from inside this war. Real 'cyborgs' were involved in writing the script. Every day one or another from them was present in the shooting area, and this helped us much," he said.
The film follows a story of Ukrainian soldiers who defended Donetsk airport in one of the fiercest and deadliest battles of the war with Russian troops in Donbas since spring 2014. The Ukrainian "cyborgs" held on for 242 grueling days, eventually admitting defeat on January 21, 2015.
"Today, reduced to a blackened, worthless skeleton of rebar and concrete, Donetsk airport has little strategic value, but skirmishes around it persist," according to Radio Free Europe / Radio Liberty.
"This film will be included in all programs of Ukrainian Cinema Day events abroad," Illenko promised.
The producer of the film, Ivanna Diadiura, said that more than half a million hryvnias from the box office earnings would be sent to assist the Ukrainian armed forces. In particular, five hryvnias per ticket will be spent on aid to the families of the Ukrainian soldiers who died in the battle for Donetsk airport.