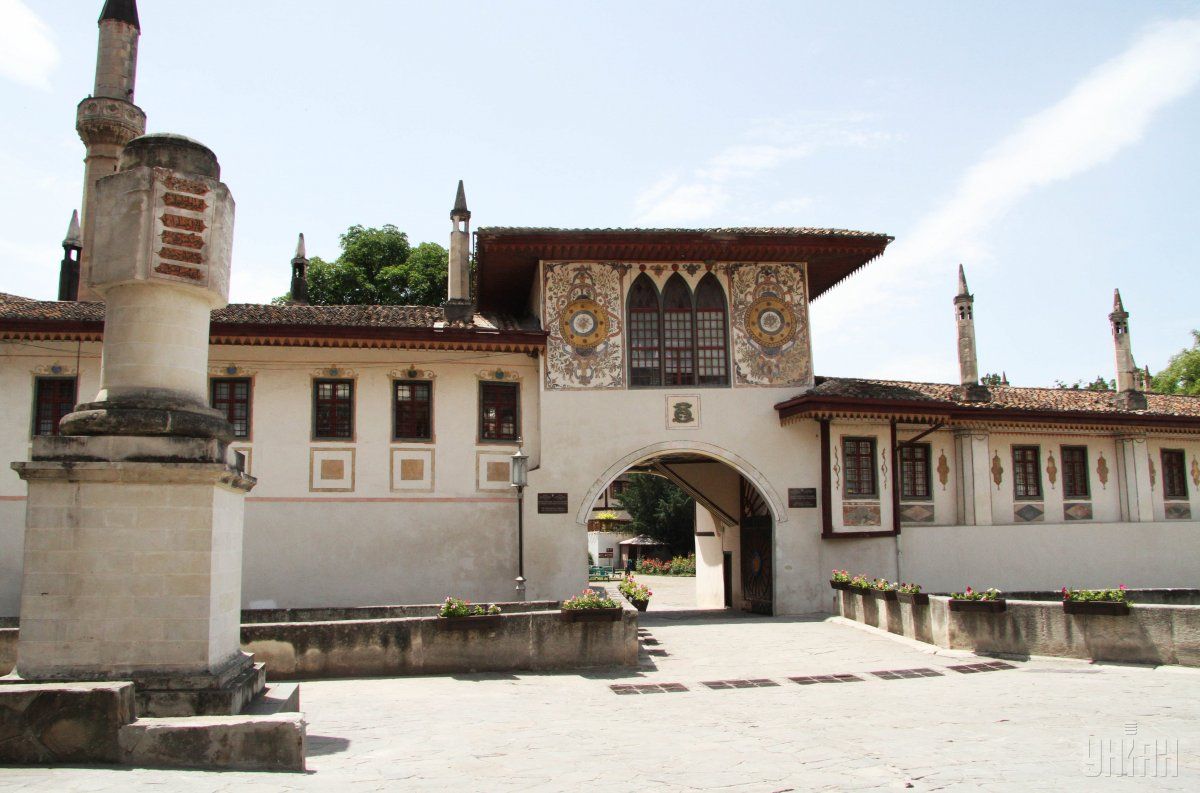 The Khan's Palace is a nominee for the UNESCO World Heritage List / Photo from UNIAN
The "renovation" was documented by Crimean activist, former chairman of the Republican Committee of the Autonomous Republic of Crimea for interethnic relations and deported citizens Edem Dudakov, who visited the site of the work, Radio Liberty said.
"The beams have been destroyed – they have been pulled from here, some have been sawed, some have been taken away. This means we will never have the beams back, although they themselves are an object of cultural heritage – they should have been preserved. And according to the UkrNIIrestoration [Ukrainian Research Institute for Restoration], it was necessary to replace only four beams, but they [the Russian firm] replaced all of them. This has an irreparable effect. We will never see the Khan's Palace you have seen it before," Dudakov said.
Read alsoRussian-occupied Crimea "nationalizes" Bakhchisaray palaceThe renovation project was prepared by the Simferopol-based Kiramet firm, the Moscow-based Atta-group is the general contractor. Both firms have no experience in the field of restoration. The project itself is classified, Ukrainian experts have not been able to find out where the document was approved. "Work is under way under an unknown project, it has not been made public. It is enough to switch on a computer and see who is working on this project – there are no experts in restoration there," former chairman of the restoration committee of the Department for the Protection of Cultural Heritage of Ukraine Yakiv Dikhtyar said.
The Khan's Palace in Bakhchisaray is the most famous museum associated with the history of the Crimean Tatars, the territory of the summer residence of the Crimean khans of the Girays. The museum complex includes a palace, a harem building, a khan's cemetery, and a mosque.
The Khan's Palace is a nominee for the UNESCO World Heritage List along with the Genoese fortress in Sudak, the Crimean Astrophysical Observatory, Mangup-Kale (a historic fortress in Crimea), Eski-Kermen (a medieval cave town), and Chufut-Kale (a medieval city-fortress in the Crimean Mountains).