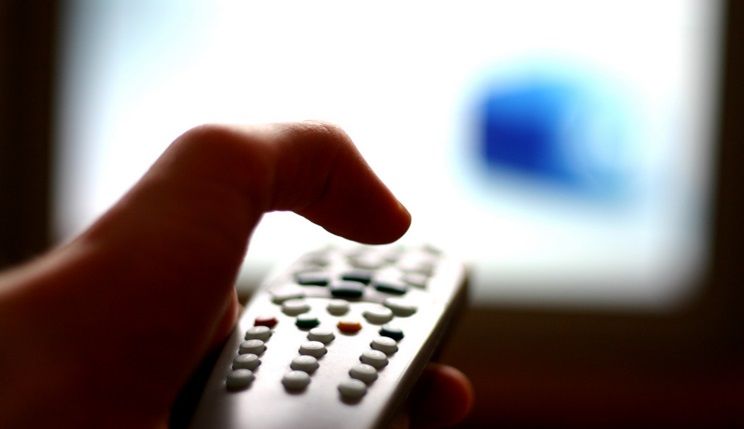 Jonas Sveningsson via flickr.com
The official noted the decision was made by the Commission set up under the Ministry of Information Policy of Ukraine for ensuring the stable functioning of the national television and radio broadcasting system.
"A decision has been made to grant a satellite license to the Donetsk Regional Council's municipal enterprise 'Regional television company Region-Donbas.' The new satellite channel will be called Donetchyna-TV," Kostinsky wrote on Facebook.
He noted that residents of the temporarily occupied areas of Donetsk and Luhansk regions would be able to watch the new TV channel as early as in the first quarter of next year.
Moreover, the Lviv-based television channel Pershyi Zahidnyi would start broadcasting on the territory of the Luhansk region.
"The National Council granted a new permit for temporary analog broadcasting in the Luhansk region to the TV channel Pershyi Zahidnyi (Lviv-TV)," Kostinsky posted.
Read alsoUkraine to expand TV, radio broadcasts across CrimeaAccording to him, the Lviv TV channel will replace the local ІRТА TV channel, which refused from broadcasting operations, in the town of Svatove, as well as in Bilovodsk, and Markivka.
Kostinsky says Pershyi Zahidnyi TV channel has already been broadcasting in digital via the Bakhmut-based TV tower toward the militant stronghold of Luhansk.
Read alsoUkrainian TV language quotas enforced as of Oct 13As UNIAN reported earlier, in early December, the Verkhovna Rada introduced a simplified procedure for granting permits for temporary television and radio broadcasting in the ATO zone and areas near Crimea.
In late August, the National Council issued licenses for broadcasting in the ATO area to the radio stations Radio M, Army FM, and Trizub FM.