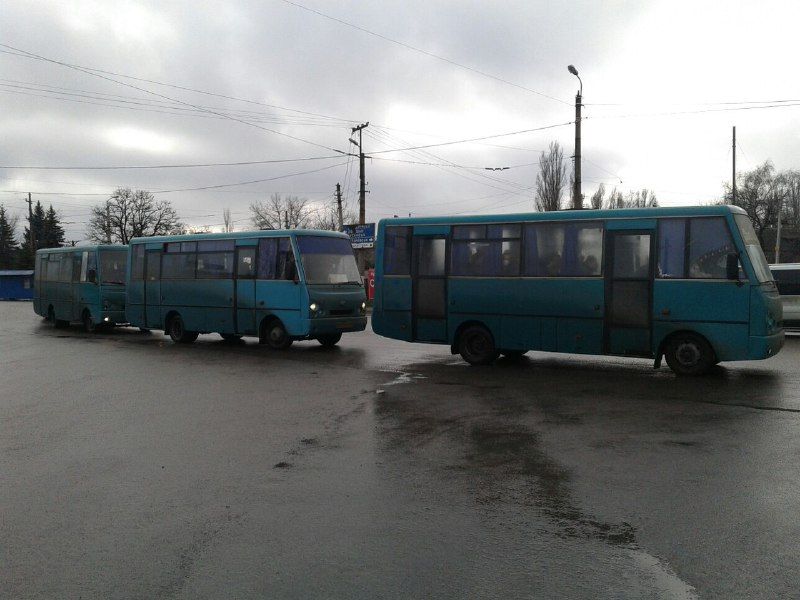 InsideDonetsk
About ten buses with detainees who are to be exchanged for Ukrainian hostages have already arrived in the Maiorske crossing checkpoint on the contact line in Donbas, TSN reports.
The journalist managed to talk with three of them. There is a man among them who is accused of being involved in a tragic turmoil in Odesa. He has been under house arrest during trial. He says that he will refuse to be swapped, will return to Odesa and remain under house arrest pending trial.
Another man who was detained for theft in Kharkiv said that he did not understand how he had gotten into the militants' swap list.
Read alsoUkrainian hostages to be exchanged at Maiorske checkpoint near Horlivka – media (Photo)Another young man did not admit the fact, only hinting at once being part of an illegal militant group in the occupied territory. When he returned to the territory controlled by Ukraine, he was detained and sentenced to eight years in prison. Now he is serving time.
The man says that he is set to return to the Ukrainian prison "to serve his sentence and be clean before the law." "It's better to be in prison than to be exchanged," he added.
As the men told a journalist, there are at least 10-15 people among them who wanted to refuse from being exchanged. That is, they will be shown to militants, to make sure they see they have been brought for an exchange. Then they will sign certain documents confirming they do not want to be swapped.