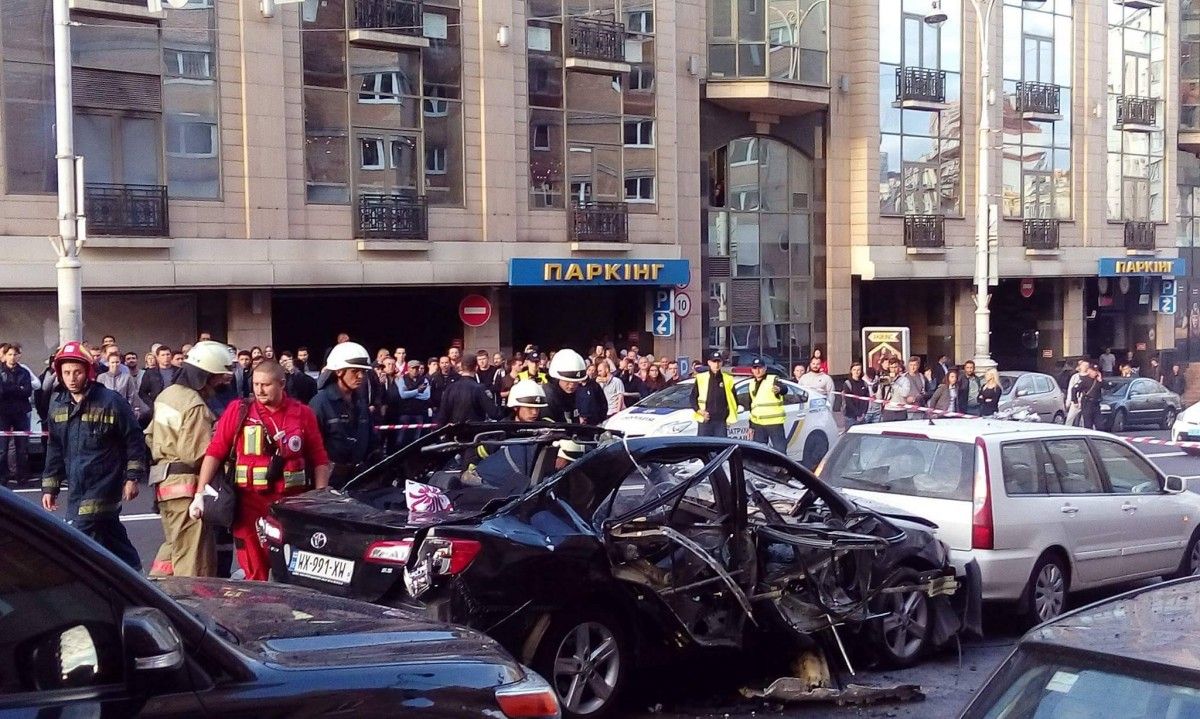 A car exploded in Kyiv in September / Photo from Myroslava Naumchuk
"According to official statistics there were 126 acts of terror every month in 2014, 108 in 2015, 155 in 2016 and 124 in 2017. I.e. the figure in 2017 is lower than last year, but higher than in 2015," the Institute said in its report on specifics of terrorism in 2017 and terrorist threats in 2018.
Read alsoMan killed in car blast downtown Kyiv, woman injured (Photos, video)The Institute forecasts that the highest threats for Ukraine will be created by Russia and acts of terror in 2018 will continue to be targeted.
"One of the main problems in the fight against terrorism in Ukraine is the absence of an effective system of punishment. For example, 5,804 criminal cases were registered as 'acts of terror' over 45 months. Or 129 terrorist attacks per month on the average. Fifteen people were punished for this crime in 42 months," it said.