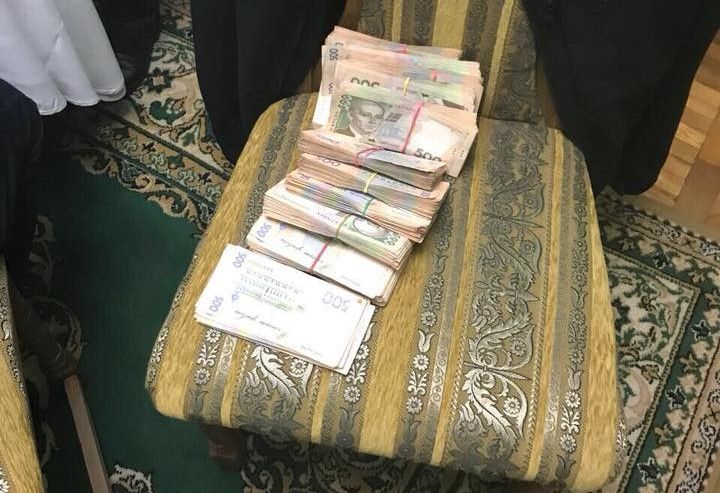 facebook.com/LlutsenkoYuri
Lutsenko says the corrupt official attempted to hand over a bribe the Mykolaiv governor in the amount of UAH 700,000 (US$24,938) to ensure prolongation of contract.
"The 'kamikaze'-briber, Mykolaiv International Airport CEO Galayko, offered the Chairman of Mykolaiv Regional State Administration UAH 700,000 for the extension of his labor contract," Lutsenko wrote on Facebook.
Read alsoNABU, PGO chief reconcile as Lutsenko admits public row "mistake"He also noted that the corrupt official received the money as a "kickback" for signing the acceptance acts on the construction of a runway worth UAH 64 million.
As reported, Galayko became the 9,424th corrupt official detained by law enforcers in 2017.
As UNIAN reported earlier, the operatives detained the prosecutor of the Kitsman Prosecutor's Office in Chernivtsi region, who was suspected of extortion of $3,000 in improper benefit and four car tires.