A march with torchlights / Photo from Kyiv Police
No violation of public order was reported during the events held in 21 Ukrainian regions, it said with reference to First Deputy Minister of Internal Affairs Serhiy Yarovy.
"Fifty-seven public events were held in 21 regions in the country; over 6,500 people took part in them. Almost 1,300 police officers and over 730 Guardsmen were engaged in maintaining public order. There was neither tension nor clashes," he said.
Read alsoUkrainians march in Kyiv to honor Stepan Bandera (Video)In Kyiv alone, there were up to 1,000 participants who marched with torchlights along the streets in the center of Kyiv, the media liaison office of Kyiv's police reported. Their event ended with a gathering, or viche, on Kyiv's Maidan Nezalezhnosti. No violations of public order were registered.
An event to commemorate Bandera was also held in the western city of Lviv.
Similar events were held in the front-line towns of Slovyansk and Avdiyivka in the east of Ukraine. About 200 people took part in the march with torchlights in Slovyansk, which was liberated from Russia's hybrid military forces early in July 2014, the news outlet Novosti Donbassa said.
A Slovyansk event / Photo from Novosti Donbassa
The event in Avdiyivka, which regularly comes under enemy attacks, was organized by the Svoboda Party, the Right Sector Organization, the National Corps, the local news outlet avdeevka.city said.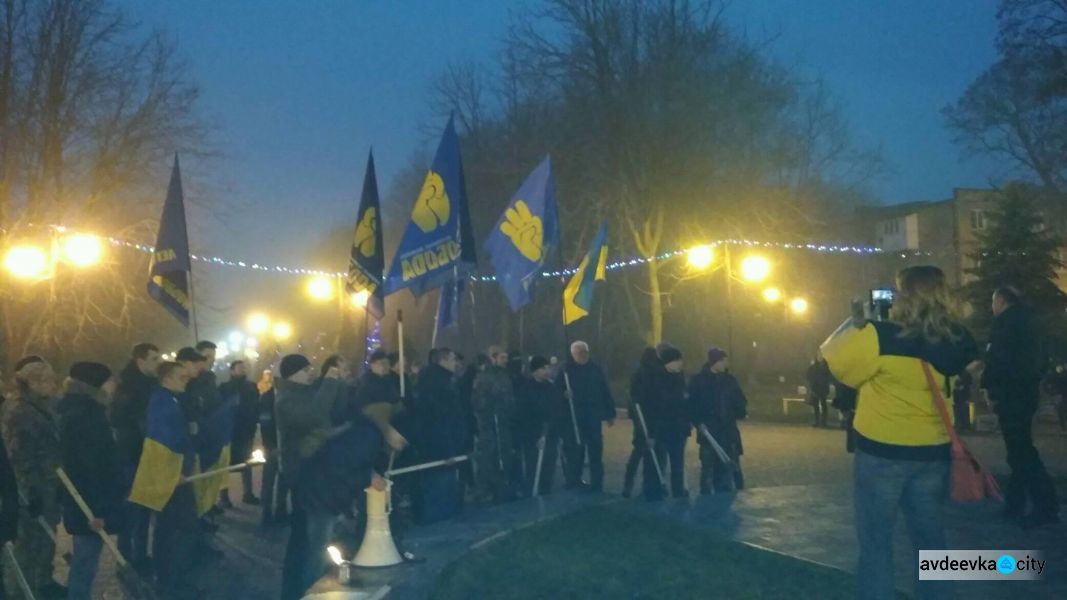 A march in Avdiyivka / Photo from avdeevka.city
Marchers walked along Tsentralny Avenue under supervision of law enforcers, it added.
Bandera is a controversial figure in Ukraine. Despite leading anti-Soviet resistance fighters, Bandera was arrested and jailed by the Nazis during World War II. He was assassinated by a Soviet KGB agent in Munich, Germany, in 1959.