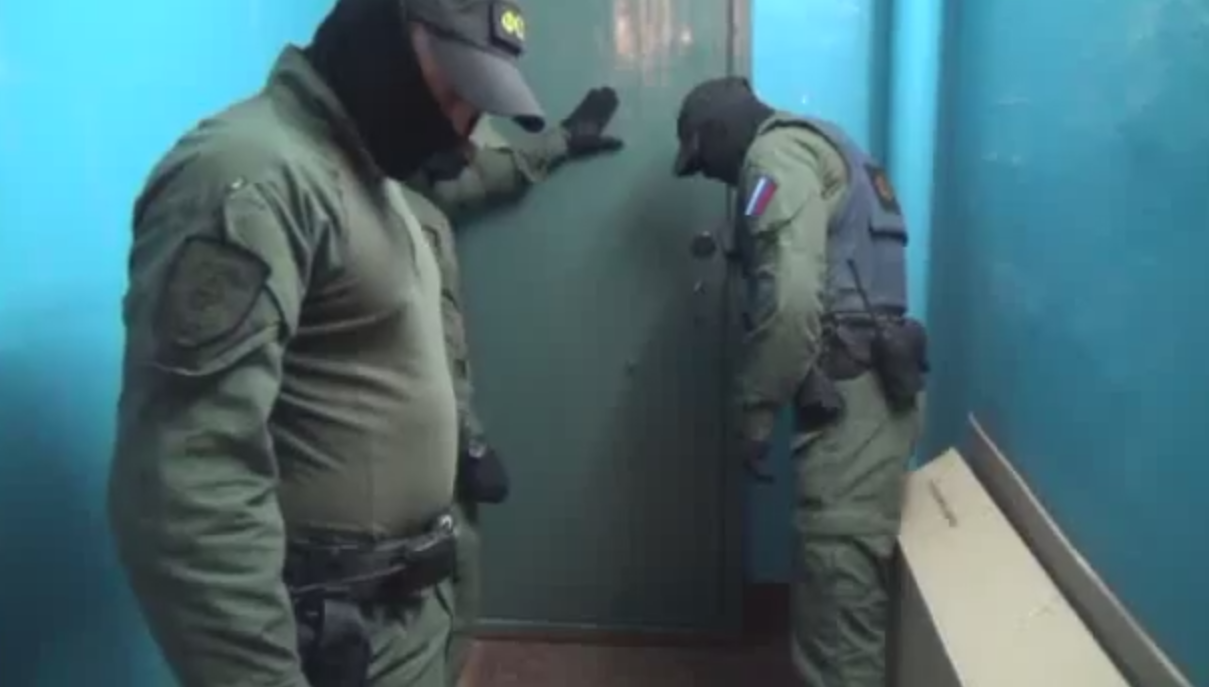 Screenshot
The Russian special services resorted to "another anti-Ukrainian provocation" by illegally detaining in Moscow a citizen of Ukraine, a participant in the Anti-Terrorist Operation Oleh Nehoda, who arrived in Russia to visit his relatives, the SBU press service says.
Read alsoRussian FSB operatives secure career promotions by jailing Crimean Muslims on fake "terrorism", "extremism" charges - human rights group"The Security Service of Ukraine once again emphasizes that the FSB of the Russian Federation hunts on our compatriots on the Russian territory, so trips to the aggressor state are extremely dangerous," the report reads.
The SBU recalled that back in August 2017, the Ukrainian operatives exposed another "cynical provocation" by Russian special services aimed at staging a terrorist plot by three Ukrainian ATO participants against critical infrastructure facilities in Moscow, Kurchatov, Kursk, and Togliatti. That episode sparked a harsh public response.
Read alsoRussian "sleeper agent" sentenced to 12 years in Ukrainian jailIn this regard, SBU chief Vasyl Hrytsak urged Ukrainians, especially ATO troops and veterans, to refrain from traveling to Russia and temporarily occupied territories.
"SBU alerts regarding the dangers for Ukrainian citizens' stay in Russia are confirmed by numerous documented facts of Russian provocations in the framework of their hybrid war. Russian special services are trying to draw Ukrainian citizens into illegal activities, artificially creating compromising situations [the notorious "kompromat" widely used to blackmail or charge targets], and also using kinship ties to lure our compatriots, primarily ATO participants, to their territory to set up such provocations," Hrytsak said.
Read alsoUkraine asks Russia's Foreign Ministry to comment on detention of ATO soldier in MoscowAs UNIAN reported earlier, on January 2, Ukrainian diplomats appealed to the Ministry of Foreign Affairs of the Russian Federation regarding the report on the possible detention in Moscow of a Kyiv resident, a participant in the ATO Oleh Nehoda.
According to media reports, Nehoda, who in late 2017 traveled to Russia's Saratov to visit his sister, was detained in Moscow.