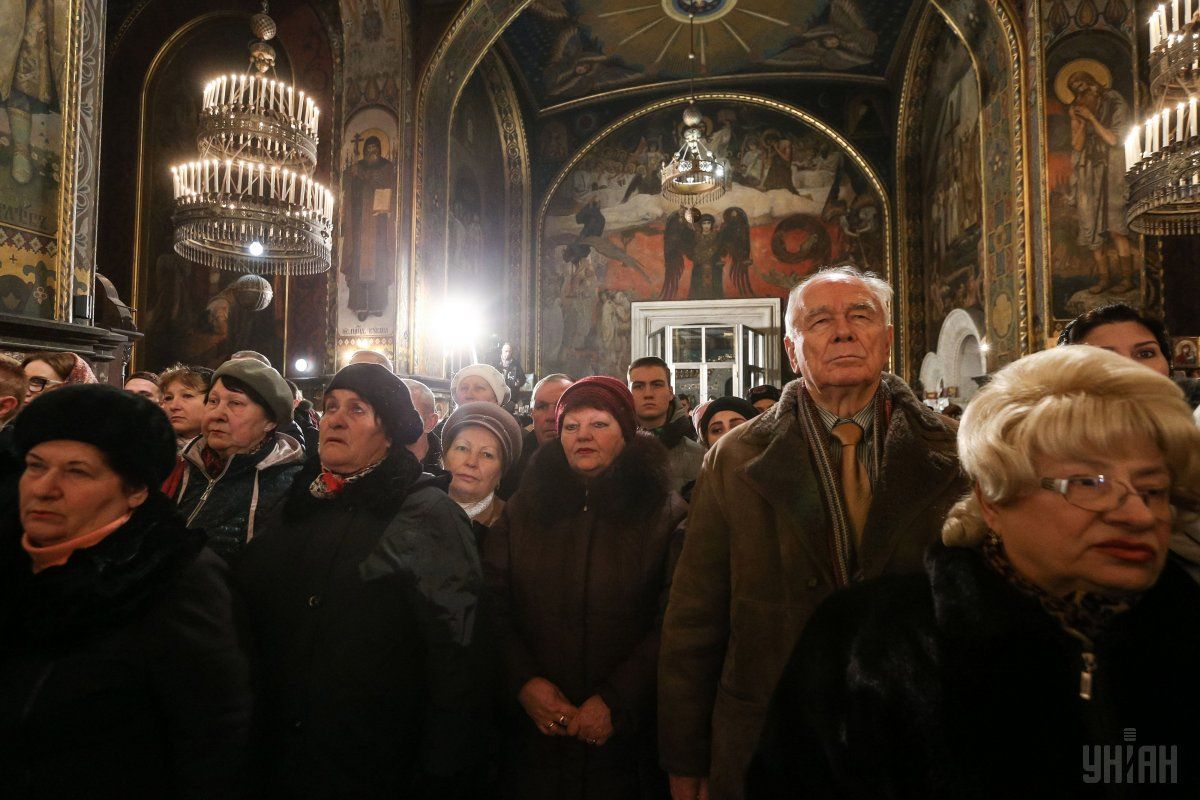 Photo from UNIAN
Solemn services are being held in all Ukrainian Orthodox churches. This day is an official state holiday in Ukraine.
Read alsoPope greets Eastern Rite Catholic and Orthodox churches on Christmas – mediaMany legends are associated with the Orthodox Christmas. It is known that shepherds came to worship the newborn son of God first. Then the wise men brought him gifts, namely gold, frankincense and myrrh. They have long waited for the birth of the Prince of Peace, and the Star of Bethlehem pointed out to them where he would be born.
The Orthodox world celebrates Christmas especially solemnly. The forty-day Christmas fast ends on this day, when a 12-day Christmas holiday period begins.
Christmas Festival has a lot of rituals and customs. These primarily include koliaduvannia (caroling) and shchedruvannia – сostume parades with a star and chants. Koliada is a hymn to Christ, chanting his birth. Shchedrivky songs glorify nature, inviting spring.