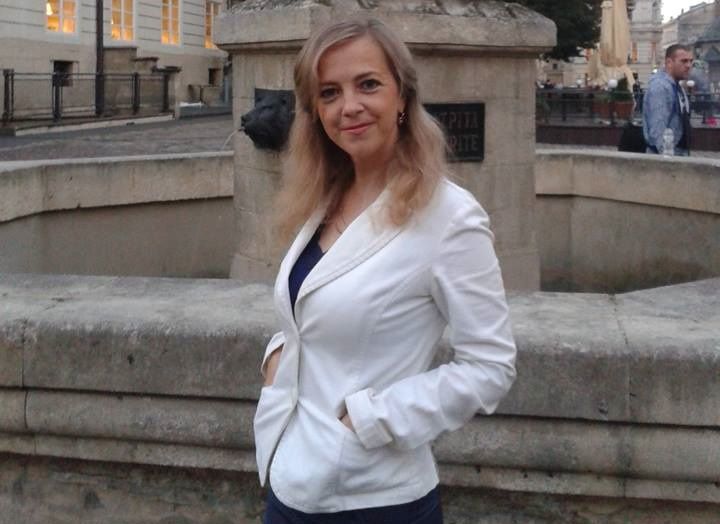 facebook/Nozdrovska
According to the INSIDER's source familiar with the case, the suspect, who was detained January 8, has testified on certain details of the crime committed.
Yuriy Rossoshansky said that he acted alone and that he had killed Nozdrovska following a verbal altercation at a commuter bus stop in Demydiv, a home village for both.
"During the interrogation, he said that following an altercation ensued at a bus stop, he drew a knife and hit the victim in the neck. After committing the crime, he dragged her down to the river and then burned in an oven the clothes with drops of blood," said the source.
Read alsoHuman rights activist Nozdrovska found dead in river outside Kyiv after death threatsAccording to the source, Rossoshansky is being suspected in premeditated murder (Art. 115 of the Criminal Code). The court is to select a preventive measure for Rossoshansky on January 9. The said article of the Criminal Code does not provide for a bailout.
At the same time, Anatoliy Hudyakov says the victim's family is skeptical about the man detained because of a number of circumstances, Ukrainska Pravda wrote.
"We learned from the media that the detainee is Yuri Rossoshansky, Dmytro's father, but we, as well as the representatives of the victim and Iryna's family - her daughter in particular - raise serious doubts that the detainee is an actual culprit," said Hudyakov.
Read alsoPolice say suspect in Kyiv lawyer's murder detainedAccording to him, blaming this man was "the lightest, simplest version that lay on the surface."
"Iryna's body was found near Rossoshansky's house. It was found it as if no one was trying to hide it. That is, it must have been left precisely for it to be found. So the first ones to be suspected is the Rossoshansky family," Hudyakov said.
As UNIAN reported earlier, on January 1, the body of a 38-year-old lawyer Iryna Nozdrovska, who was reported missing three days prior, was found in a river in her home village just outside Kyiv.
Nozdrovska had been actively working on a criminal case against Dmytro Rossoshansky, a nephew of the ex-chairman of the Vyshgorod District Court, who is being tried for causing a deadly car accident that took the life of Nozdrovska's sister, Svitlana Sapatynska.
According to journalist Hanna Molchanova, Nozdrovska was threatened by the culprit's family members. Criminal proceedings under Part 1 of Article 115 of the Criminal Code of Ukraine (premeditated murder) have been launched by the Vyshgorod District Police Department.
Read alsoProtesters demanding justice for killers of Kyiv lawyer get aggressive with regional police chiefThe investigation team includes operatives from the Main Investigation Department and the Criminal Investigation Department of the National Police. Head of the National Police, Serhiy Knyazev and Interior Minister Arsen Avakov took the case under personal control.