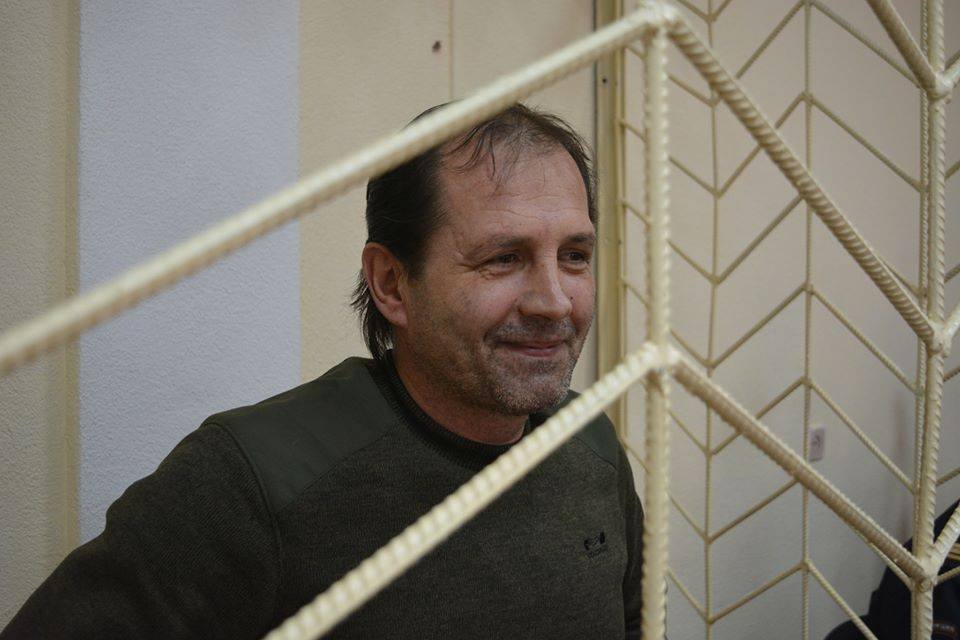 Photo from @crimeahrg
In his final statement in court on January 15, Balukh reiterated that he was innocent and that the case against him would "never make me love my so-called new motherland" – a reference to Russia, RFE/RL reported.
He suggested that the accusations against him were politically motivated and part of what Kyiv and rights groups say is a campaign of pressure on Crimeans who opposed Russia's takeover of the Black Sea peninsula.
Read alsoUkrainian political prisoner Balukh placed under house arrest in occupied Crimea"The tears of the mothers of those who today are fighting for their right to be free will [haunt] those who are persecuting people in Crimea," Balukh said. "But no matter what, victory will be ours. Glory to Ukraine!"
After the prosecutor and Balukh spoke, the judge adjourned the trial and said the verdict would be pronounced on January 16.
In August, the Rozdolne District Court convicted Balukh and sentenced him to three years and seven months in prison. But an appeals court canceled the ruling, sent the case for additional investigation, and transferred Balukh to house arrest.